In the world of Cyberpunk 2077, there are many different types of vehicles that players can use to explore Night City. One of the most coveted vehicles is Jackie's motorcycle aka the "arch", a sleek and powerful ride that is perfect for tearing through the streets of the city. Jackie Welles is a character in Cyberpunk 2077 who is a close friend and confidant of the player character, V. Jackie is a skilled mechanic and engineer, and he has built his own motorcycle from scratch. This motorcycle is not only a symbol of Jackie's skill and expertise, but it is also a testament to his love of all things mechanical.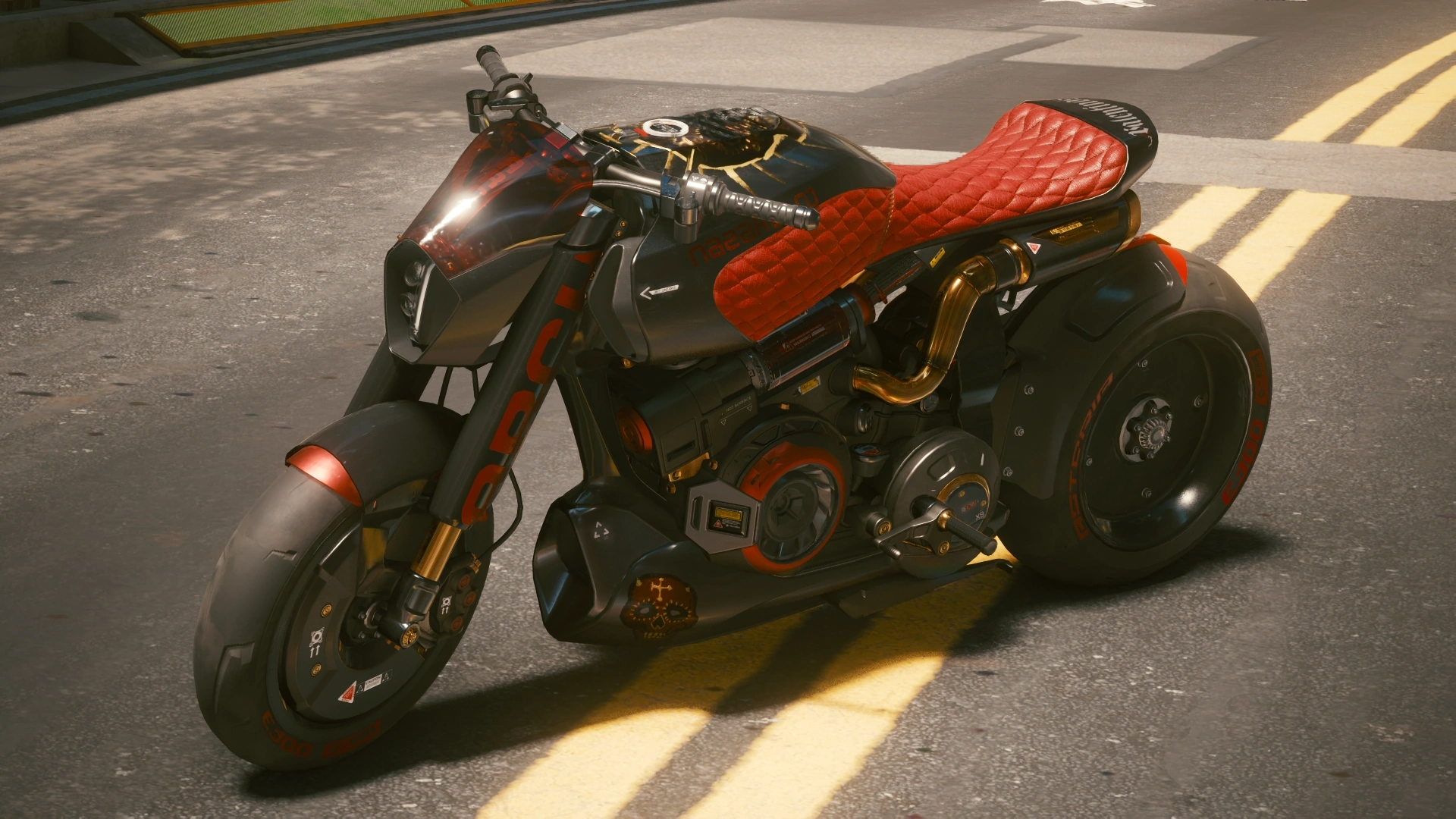 So, how can players get their hands on this coveted ride? Unfortunately, it's not as simple as just buying it from a dealership or stealing it off the streets. Players will need to complete a specific set of tasks and objectives in order to unlock Jackie's motorcycle as a potential vehicle for V to use. First of all in the Prologue missions of the game when Jackie dies you have two options of either sending jackie's body to the Ripperdoc or his family, if you choose to send it to the Ripperdoc mama welles will reach out to you sometime after the prologue ends and after the main story starts saying she has "found something belonging to jackie" and leave the keys to his "arch" bike on your apartment entrance
However if you choose the latter and send jackie's body to his family, a special mission where mama welles will contact V and ask him to call her, on the call she will say she will be organizing a ofrenda for Jackie and would like V to join, in this heartfelt mission V will go to jackie's family owned bar and pay his respects, once that is complete mama welles will offer V the keys to Jackie's motorcycle, once you accept the keys the motorcycle will become available to you for the rest of the game.
Getting Jackie's motorcycle in Cyberpunk 2077 requires a bit of effort and patience, but it is well worth it for players who are looking for a unique and powerful ride. By completing the Prologue and following the right steps, players will be able to unlock Jackie's motorcycle as a vehicle for V to use. With its sleek design and impressive performance, Jackie's motorcycle is sure to be a fan favorite among players of Cyberpunk 2077.