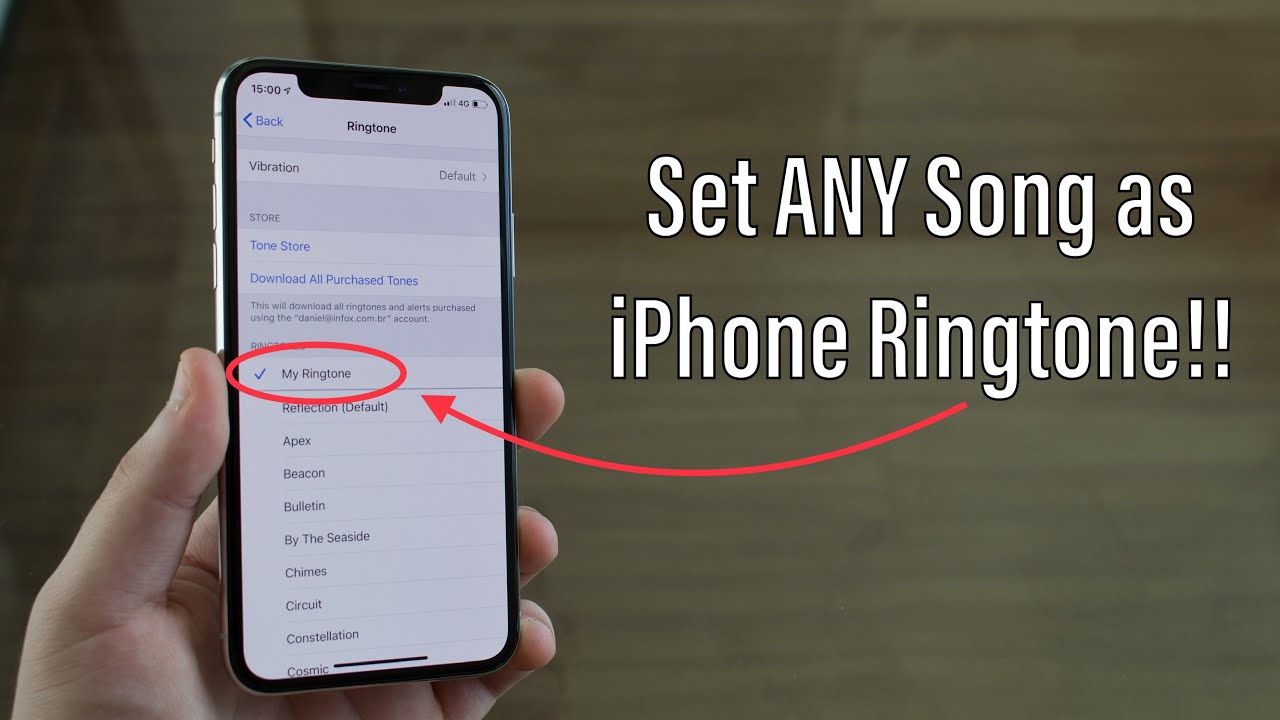 If you are someone who is absolutely done listening to the same sounds of "Reflection" and "Opening" again and again on your iPhone, let me tell you how much I resonate with you. It is almost annoying that Apple is not introducing new ringtones on iPhones, and we are still using the ones that came out with iPhone 5 and iPhone 5s.
Who wants to listen to that ringtone anymore? It should be outrightly banned as many of my friends sitting in one room have the same ringtone on their iPhones and often it gets confusing on whose iPhone is ringing. It is funny but sad and frustrating at the same time.
Anyhow, if you are as fed up as I am, let me help you learn how to make a ringtone on an iPhone. Don't worry, there is nothing technical in what I will be telling you today. You might as well enjoy it and do it for your friends as well.
If you want to set your favourite song as a ringtone on your iPhone to add a personal touch to your device, we can help you make that a reality. Just follow the steps given below.
How to make a ringtone on an iPhone?
If you are someone who is as interested in making new ringtones on the iPhone as I am, just know that you need iTunes, some time and patience along with a few tricky steps and you'll be good to go with a brand-new custom ringtone on your iPhone.
Open iTunes on your MacBook or PC. If you don't already have it installed. Download it from Apple's website.
Select a song that you wish to create as ringtone. It better be good!
Right click on the song on iTunes and click on song info option.
Click on the options tab on the menu.
Select up to 30 seconds period of the song as Apple restricts ringtones to be more than 30 seconds. You will anyways not be able to have a ringtone longer than 30 seconds.
Make sure to put the correct time stamps in minuets and seconds. Once you select the time, make sure to play the audio once to your satisfaction. You can still make changes to the time duration if you want.
Click on OK to confirm selection.
The song will be highlighted once you click on OK. Right click and go to "Convert", then convert the audio to "Create AAC Version". Apple iTunes will automatically convert your 30 seconds audio to the ringtone format i.e., AAC Version.
Congratulations, you have just created your own ringtone. Right click on the audio and select Show in Finder.
Once you locate the song in the Finder, right and rename it from .m4a format to .m4r format because Apple's extension for ringtones is .m4r and not the other one.
Once you click on OK, you will be prompted again to choose between the two. Select .m4r.
Once this is done, keep the window open and plug your iPhone to your PC or MacBook using lightening cable.
Under Tones on the left panel, drag and drop your .m4r audio and it will be available in the ringtones section of your iPhone.
Now you can go to ringtones and select that audio click to be your ringtone.
Here's how you can make a ringtone on an iPhone.