Baldur's Gate 3 presents a thrilling opportunity for players to shape their characters in unprecedented ways through multiclassing. This ingenious feature enables you to merge classes, sculpting a character that's truly one-of-a-kind in Larian Studio's new CRPG. In its essence, Baldur's Gate 3 embodies the revered rules of Dungeons & Dragons Fifth Edition. This virtual rendition allows you to transpose your beloved tabletop heroes into the digital realm. True to the core of D&D, the game furnishes a plethora of features like Feats, Proficiencies, and the captivating art of multiclassing.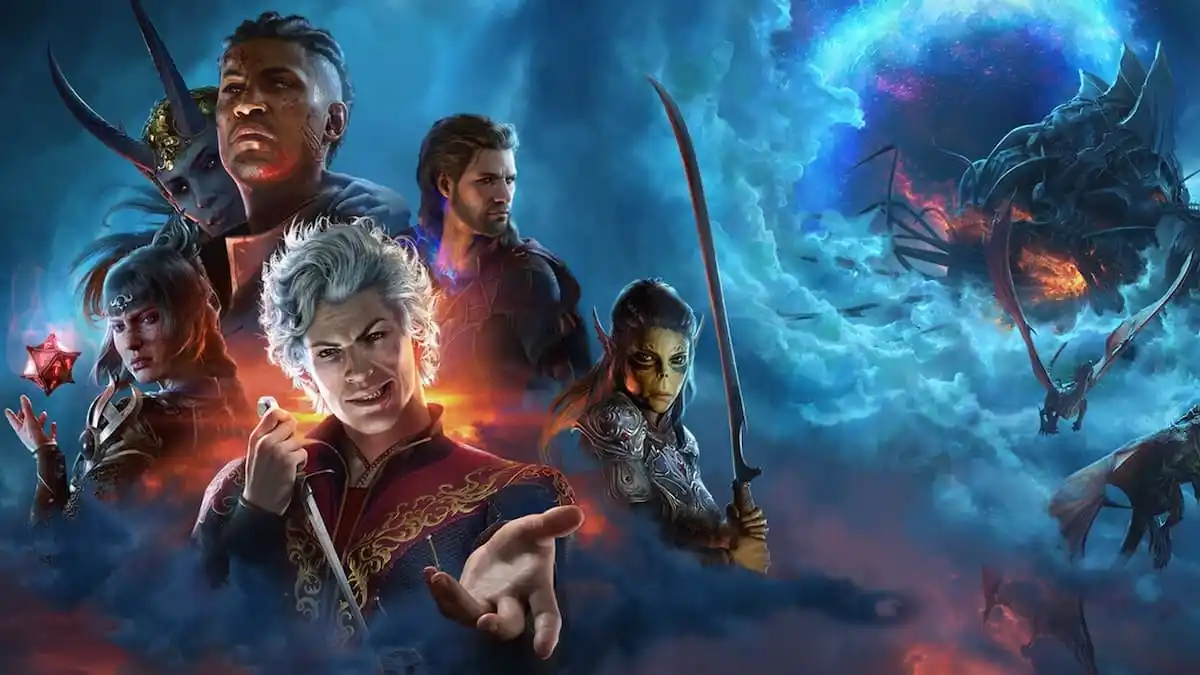 Multiclassing isn't a newfangled concept—it's been a cornerstone since the debut of Dungeons & Dragons. This innovative mechanic encourages players to shatter conventional class boundaries, crafting characters that defy the molds of tradition. In Baldur's Gate 3, you're handed the same creative reins. Here, you can meld the 12 classes into an astonishing myriad of combinations, each as unique as a fingerprint.
However, while multiclassing gifts the freedom to sculpt your character's destiny, it's also a labyrinth for the inexperienced. Many unwitting adventurers find themselves constructing lackluster creations that stumble in comparison to their single-class counterparts.
A Walkthrough on Multiclassing in Baldur's Gate 3
In the realm of Baldur's Gate 3, multiclassing adheres closely to the precepts of Dungeons & Dragons Fifth Edition. Just one significant tweak sets this game apart. Fifth Edition dictates a minimum of 13 in your new class's key Ability Score to facilitate multiclassing—Charisma for Sorcerers, Intelligence for Wizards, and so forth. However, Baldur's Gate 3 eschews this requirement. This departure signifies that, as you traverse the game's narrative, you're free to dabble in multiclassing without fretting over your Ability Scores. This agility liberates you from premeditating class transitions during character inception.
Now, multiclassing within Baldur's Gate 3 is uncomplicated. When your player character levels up, you merely opt to accrue a level in another class. This confers all the class attributes attainable at the chosen level of the fresh class. Nonetheless, limitations are afoot. New Saving Throw Proficiencies won't grace you through multiclassing. Furthermore, your collection of Weapon and Armor Proficiencies will be somewhat truncated. Notably, the Rogue, Ranger, and Bard classes extend an additional Skill Proficiency upon multiclassing.
Everything to Look Out for When Multiclassing in Baldur's Gate 3
Multiclassing might be a cinch in Baldur's Gate 3, but wisdom should govern your choices. Top priority is nurturing an acute awareness of your character's Ability Scores as well as the recommended Ability Scores for your intended new class. Although the prospect of venturing into Wizardry with a mere 8 Intelligence is viable, it's hardly advised, except for a few special builds that can sidestep the Wizard's quintessential Ability Score. For most, embodying an 8 Intelligence Wizard would lead to cataclysmic consequences—anemic accuracy and underwhelming DCs for all spells.
The second pitfall of multiclassing involves bypassing the pivotal power surges entrenched in Dungeons & Dragons Fifth Edition. While integrating facets of other classes bolsters your adaptability, a paucity of raw power can emerge if you persist in multiclassing before breaching these transformative thresholds:
Level 3

: A seminal ascendancy in D&D, deemed the culmination of "tutorial levels." At this juncture, spellcasters attain 2nd level spells, and most classes unfurl a subclass, triggering a substantial surge in potency.

Levels 4, 8, and 12

: These milestones usher in Ability Score Increases, permitting enhancements to core Ability Scores or the embrace of potent Feats resonant with your design.

Level 5

: Martial classes seize Extra Attack at this stage, oftentimes doubling their offensive prowess. Meanwhile, spellcasters are graced with formidable 3rd-level spells. It's pivotal to note that cantrip potency scales proportionally to character level, distinct from class level. Ergo, a Wizard 1/Fighter 4's cantrips will equate in potency to a pure Wizard 5's.
The Advantages of Multiclassing in Baldur's Gate 3
Beyond expanded versatility unlocked by an assorted set of class features, multiclassing in Baldur's Gate 3 yields a host of benefits. This technique hinges on synergizing classes, amplifying strengths, and offsetting frailties. Several beloved multiclass blends from tabletop gaming retain their luster within Baldur's Gate 3:
The Sorcadin (Sorcerer/Paladin)

: This favored composite unites Sorcerer spell slots with Paladin's martial might and the impactful Divine Smite. The Sorcadin harnesses spell slots for Radiant Damage on weapon attacks, expertly merging high-tier spellcasting with explosive close-quarters damage.

The Gloomssassin (Ranger/Rogue)

: This stealth-oriented concoction melds the Gloomstalker Ranger with the Assassin Rogue, excelling in preemptive strikes and ambushes. Beyond the opening salvo, this hybrid harmonizes spellcasting and adept skills.

The Sorlock (Sorcerer/Warlock)

: The Sorlock tackles spellcasters' vulnerability upon spell slot depletion by combining the versatile Eldritch Blast cantrip with the Sorcerer's Quicken Spell Metamagic. This stratagem empowers the Sorlock to barrage foes with multiple Eldritch Blasts, inducing substantial damage and sundry debilitating effects.
While Baldur's Gate 3 maintains fidelity to 5E regulations, players intending to replicate tabletop multiclass builds should remain vigilant for potential tweaks. Nevertheless, meticulous research and judicious forethought ensure that all Baldur's Gate 3 adventurers can plunge into multiclassing sans trepidation. This sentiment is bolstered by Baldur's Gate 3's provision of a respec alternative, allowing players to recalibrate their build if dissatisfaction sets in—a boon distinct from the rigidity of Fifth Edition.