September is a month we all eagerly anticipate because, like clockwork, Apple unveils its latest iPhone models. This year, we have the iPhone 15 and iPhone 15 Pro making their debut. While these new iPhones retain the familiar Apple aesthetics, they bring some exciting changes, such as the switch from the Lightning port to a USB-C connector. Additionally, there's the introduction of the Dynamic Island and a splash of vibrant colors for the iPhone 15, while the Pro models boast titanium designs and the powerful A17 Pro processor. Alongside these iPhones, Apple also introduced the Apple Watch Series 9 and the Apple Watch Ultra 2, both equipped with upgraded chipsets for enhanced performance. If you're eager to get your hands on the new iPhone 15 or 15 Pro, this article has got you covered with all the details on how to pre-order them.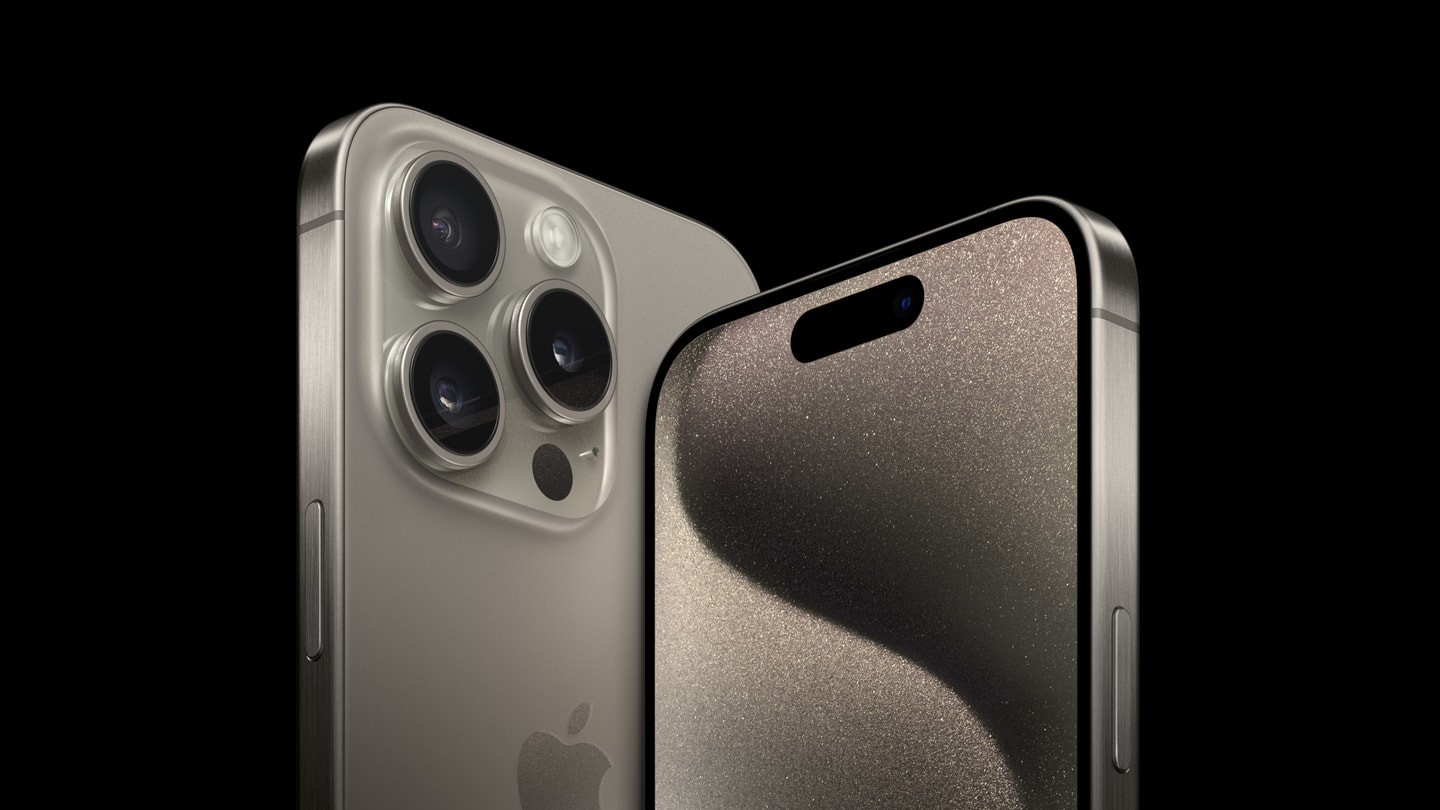 Apple iPhone 15 and iPhone 15 Plus Specs
Let's start with the basics. The iPhone 15 and iPhone 15 Plus will be available for pre-order starting September 15. You can get your hands on the base iPhone 15 for a starting price of $799, while the iPhone 15 Plus starts at $899. These phones will be widely available for purchase on September 22.
In terms of design, the iPhone 15 doesn't stray too far from its predecessor, with one notable change – the replacement of the trusty Lightning socket with a new USB-C charging port. This USB-C port not only supports charging but also facilitates data transfer. Plus, it's versatile enough to power up various Apple devices, including MacBooks and iPads, using the same cable.
One exciting feature that was previously exclusive to the Pro models is Dynamic Island. This is a floating black-pill section at the top of the iPhone's display. It cleverly conceals the front-facing camera and FaceID sensor while displaying notifications and animations tailored to the apps you're using.
Both the iPhone 15 and 15 Plus retain the screen sizes of their predecessors – 6.1 and 6.7 inches, respectively. These phones boast Super Retina XDR displays that can reach up to an impressive 2,000 nits of brightness. The camera setup has also received an upgrade, with a 48-megapixel main rear camera complemented by a 12MP telephoto lens, along with a TrueDepth front camera. Under the hood, both models are powered by Apple's A16 Bionic chipset, which offers reliable performance and supports all-day battery life.
Apple iPhone 15 Pro and iPhone 15 Pro Max Specs
Moving on to the Pro models, the iPhone 15 Pro and iPhone 15 Pro Max will also be available for pre-order starting September 15. These models come at a slightly higher price point, with the iPhone 15 Pro starting at $999 and the iPhone 15 Pro Max at $1,199. Just like their counterparts, they will be widely available for purchase on September 22.
Similar to the standard models, the iPhone 15 Pro and Pro Max ditch the Lightning port in favor of USB-C charging ports. However, what sets the Pro models apart is their sleek titanium design, making them lighter than their predecessors. Apple has managed to reduce the overall dimensions of these handsets without compromising on screen size. The iPhone 15 Pro features a 6.1-inch display, while the Pro Max boasts a 6.7-inch screen.
Another notable design change on the Pro models is the introduction of the Action button, which replaces the traditional side mute toggle switch. This button is highly customizable, allowing users to assign various actions to it. You can use it for muting, quick access to your phone's camera, flashlight, accessibility tools, and more.
When it comes to cameras, the iPhone 15 Pro models step up their game with a 48-megapixel main camera sporting a larger sensor than the standard iPhone 15. This results in improved low-light performance and the ability to capture higher resolution photos at different focal lengths. Additionally, there's a 12MP telephoto lens with an impressive 5x optical zoom, the most on any iPhone to date. The entire rear camera array is also capable of capturing spatial video, a feature that will become even more enticing with the Vision Pro, set to launch next year.
Under the hood, the iPhone 15 Pro and Pro Max are powered by Apple's latest A17 Pro chipset, featuring a new GPU and a dedicated USB controller not found in the standard models. The new GPU stands out with its six-core design and hardware-accelerated ray-tracing capabilities, promising an enhanced gaming experience on these new iPhones.
Pre-Order Information
Now that you're acquainted with the iPhone 15 lineup, let's talk about how you can pre-order these devices. The pre-orders for all the phones will commence at 5 a.m. PT on September 15, and they will be available in stores on September 22.
Pre-Order from Apple:
You can pre-order the iPhone 15 lineup through Apple's official channels, including the apple.com/store, the Apple Store app, and physical Apple Stores.

Apple offers the flexibility to pay the full price upfront or opt for installment plans.

Prices vary depending on the storage capacity you choose, and Apple provides trade-in options if you want to exchange your older iPhone for a new one.
Pre-Order from Verizon:
Verizon offers generous trade-in discounts of up to $1,000 for the iPhone 15 lineup with the addition of a new line on the Unlimited Ultimate plan.

If you opt for the Unlimited Plus or Unlimited Welcome plan, you can still enjoy discounts of $830 or $415, respectively, with an iPhone trade-in.

Existing Verizon customers can also get up to $830 off the iPhone 15 lineup with qualified trade-ins and select Unlimited plans.
Pre-Order from AT&T:
AT&T offers free iPhone 15 and iPhone 15 Pro devices with eligible trade-ins.

You can get the iPhone 15 Plus at a substantial discount with an eligible trade-in, and the same goes for the Pro Max.
Pre-Order from T-Mobile:
T-Mobile provides various offers, including free iPhone 15 Pro devices (or substantial discounts on any iPhone 15 series) with eligible device trade-ins.

There are discounts on iPhone 15 series devices for those on different T-Mobile plans.

You can also enjoy discounts on the second iPhone 15 series device when adding a new line to your plan.
Conclusion
With the unveiling of the iPhone 15 and iPhone 15 Pro, Apple has once again raised the bar for smartphone technology. Whether you opt for the standard models or the Pro versions, you're in for an exceptional mobile experience. Pre-ordering these devices is a straightforward process, and with the various offers available from carriers like AT&T, T-Mobile, and Verizon, you can find a deal that suits your needs and budget. So, mark your calendar for September 15, set your alarm, and get ready to secure your new iPhone 15 – the future of Apple innovation is just around the corner.