HSBC has stated that it still anticipates completing the sale of its Russia business in the first half of 2023. The update comes after the bank took a $300 million loss on the deal, which it had agreed to with local lender Expobank in July 2022.
At the time, the bank noted that regulatory approval was needed, and there were concerns that Russia would not permit foreign banks to sell their Russian operations. The status of the regulatory approval process remains unclear, as HSBC has provided no further update on the matter.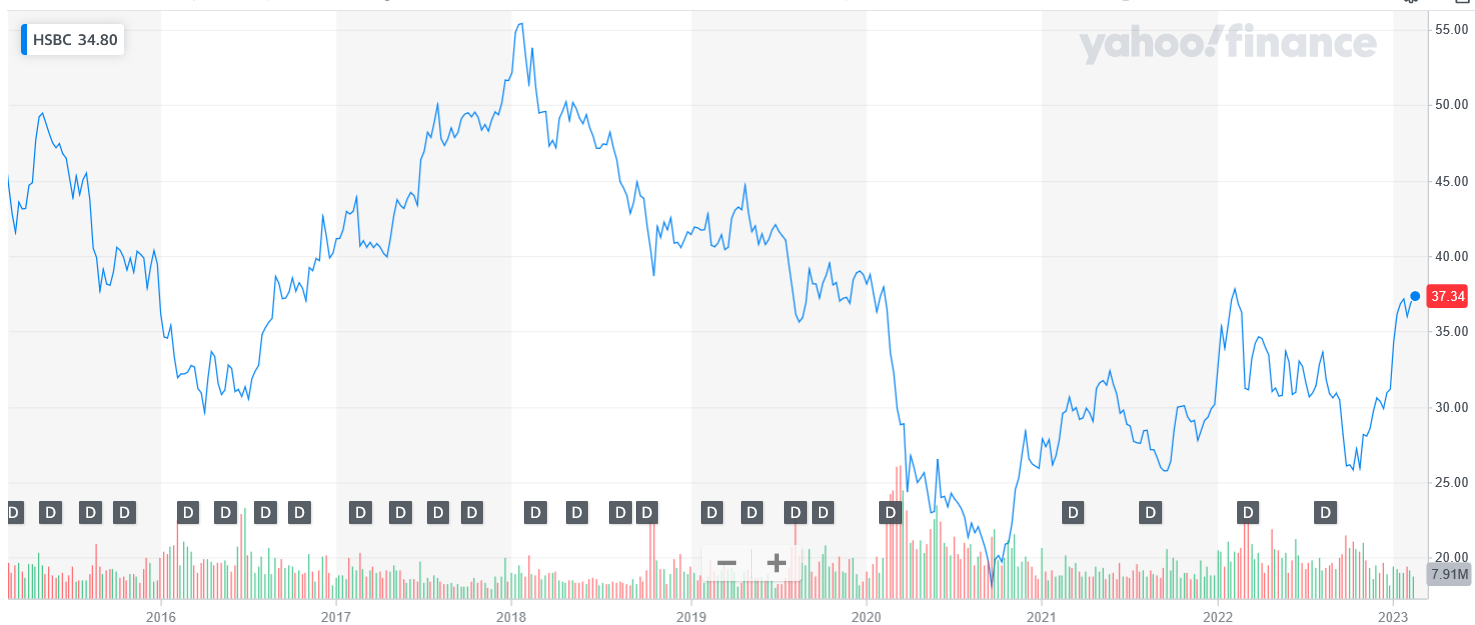 With multinational corporations leaving Russia after it invaded Ukraine, the banks have been among the slower sectors to extricate themselves due to legal uncertainties.
Last July, a Moscow court prohibited Credit Suisse from selling shares in its Russian unit and directed the confiscation of $10.7 million from the Swiss bank. HSBC's activities in Russia comprised a corporate banking division that extended various lending and investment banking services to local and global clients.
HSBC's CFO, Ewen Stevenson, said it had a workforce of roughly 200 people before Russia's invasion. The given currency conversion rate is $1 to 0.9375 euros.
What is the future of HSBC in South-East Asia??
HSBC bank is increasingly focusing on the wealthiest individuals in India, as the country's billionaire wealth has grown from $148 billion in 2016 to over $400 billion. The bank plans to introduce an onshore private banking service in India this year, in addition to acquiring an investment business that manages $10.8 billion in assets.
The bank is also actively searching for other strategic purchases to enhance its capabilities. According to Surendra Rosha, the co-head of Asia-Pacific at HSBC, the bank is always looking for additional opportunities to help it expand its operations.
Currently, the bank is facing a decline in profits from the Greater China region. Although Shanghai and Hong Kong have been the bank's primary locations for over 150 years to finance trade between Europe and Asia.
The current economic slowdown and regulatory actions affecting various industries have caused HSBC to explore other opportunities in countries like India. Despite the risks associated with expanding in India, the bank is still willing to take the chance.
HSBC, or the Hongkong and Shanghai Banking Corporation, is a British multinational investment bank and financial services company. The company was founded in 1865 and is headquartered in London, United Kingdom.
HSBC offers its customers a wide range of financial products and services, including retail banking, commercial banking, investment banking, and wealth management. It is one of the world's largest banking and financial services organisations, with total assets of over $3.0  trillion as of 21 February 2023.