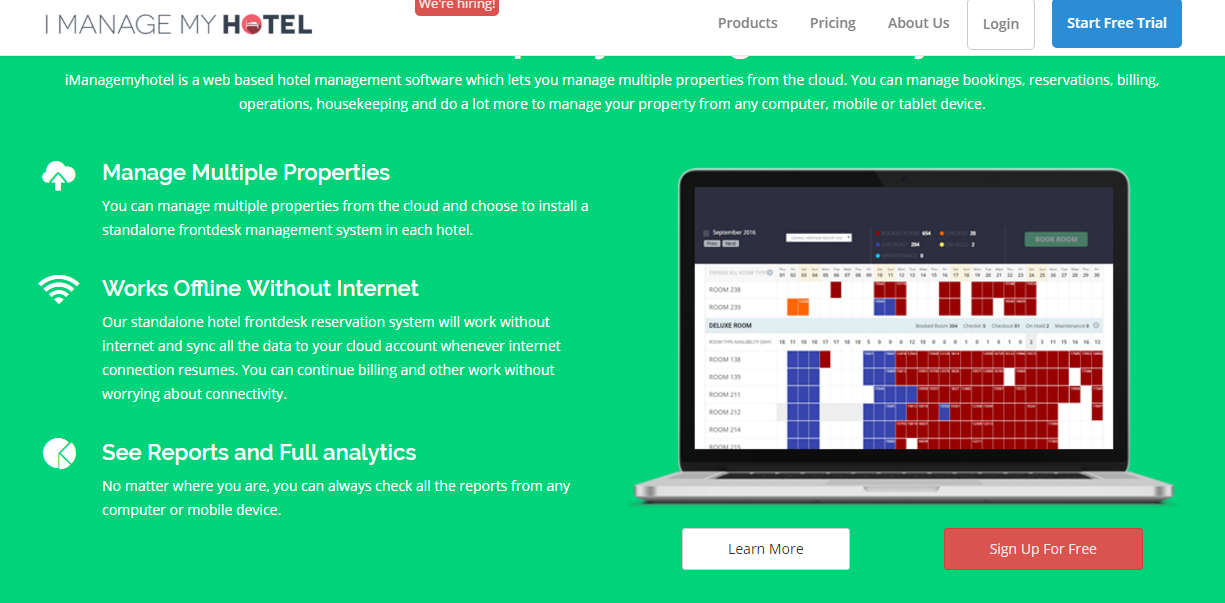 08 February 2017, India:
iManageMyHotel, an ERP SaaS product providing end to end solutions for hotels secures $50,000 in funding from Jaarvis Accelerator and has been selected for their acceleration program.
Jaarvis Accelerator, launched in 2015, invests up to $50,000 in the Enterprise B2B segment startups active in Artificial Intelligence, Fintech, Blockchain, IoT, SaaS, Robotics, Big Data etc.
Established in October 2015 by Sourav Goswami (CEO & Co-Founder) and Amit Banerjee (CTO& Co-Founder),iManageMyHotel is a cloud-based property management solutions for budget hotels that also works offline for low bandwidth remote locations. Starting from Automating Hotel Operations, Maximizing Inventory Distribution, Reduce Overbookings, Integrating Front Desk, Channel Management, Restaurants& POS Management to Online Reservations it is the only end to end complete solution available in the market.
Sourav Goswami said, "We plan to aggressively expand in the fast growth Asia Pacific market and Jaarvis' strong presence and network in these countries will definitely give it a boost. With a mature established product and a predictable revenue stream, goals for this funding will help for our next Series A funding."
Currently iManageMyHotel has over 150+ budget hotels using its system for managing its day to day operations onan annual subscription basis. These hotels also pay a commission fee for the online bookings through its online booking engine linked to online travel portals like MakeMyTrip, Expedia, Booking.com, Goibibo etc.Earlier in November 2015, iManageMyHotel had raised funds from the Indian OTACleartip which helped them in scaling up their business.
Also read-