This was one legendary milestone crossed inadvertently, and the episode is, now, graved in my mind forever for having taken the step, despite the circumstances that there were. 2016 has been one hell of a year and as it slowly came to an end, the adventure seemed to be quadrupling. I forgive God for being tipsy while writing these chapters of my life, but he kept me sane all this while, so that's a reason enough for not going entirely ungrateful.
Irrespective of the reasons, I confess I accepted a work offer, registered my attendance the first day and resigned the next. There's a reason why they say learn from an experienced and not from an oldie! I am here to share the capsules of my wisdom thus acquired so you don't repeat what I did wrong. Moreover, there is no feeling of remorse for having taken the step that I did, so yay! It is still a positive sign.
1. Choose your place of work wisely
You're going to be giving around 40% of your entire day to this place of work for the coming many years, so you better be sure if you really want to do this.
2. The atmosphere matters more than the actual work
Work atmosphere is a primary factor that determines your productivity. Therefore, do not compromise on the quality of the atmosphere where you'd obviously try to give the best of your abilities.
3. The vibes
Trust me, they work wonders if they start working in favor of you. It works quite strongly in my case, so I kind of blindfoldedly give full marks to what vibes tell me about any person, place or circumstance. The first impression, the first notion or that sensation that runs through you when you set your first foot in your workplace should actually determine whether you should continue spending any more time there.
4. The scope to grow
There's nothing wrong in thinking more about yourself more than you do about the organization you work for. Any place of work you choose must guarantee a scope of honing your skills, becoming a better professional and leaving your mark in the bigger picture. The organization, too, thinks of you as a propelling tool to become bigger and better and you doing the same is no crime.
5. The 3 P's
Thanks to my husband for giving this piece of valuable information to me, for this solves all the major confusions for me regarding choosing from job offers with just a simple mathematics. Place, Position and Package – if any two of these factors better your stand in the market from where you currently are, you must give that offer a hug. Place means the brand; position, obviously refers to the designation you're offered and package needs no definition. Therefore, a simple mathematics and voila! You know your next move.
I would say it's better to wait for the right opportunity than to jump on to anything that comes your way. I agree desperate circumstances call for desperate measures and that's why it is better to clear your stand while you are still in a job. There are times when we are bereft of any good offers and we seriously start to doubt all our knowledge and expertise, but I would still suggest to take it easy.
Things will eventually fall in place and all that you need to do meanwhile is keep preparing for the time whenever 'that' opportunity is going to knock at your door. Stay positive and never let your identity bleed away with the challenges you face. Stay strong and keep that trust intact!
Related Read:
5 Questions To Ask That Will Reveal The Employee Satisfaction Quotient Of Your Company !
HELP! Introvert Boss: How To Communicate?
(Disclaimer: This is a guest post submitted on Techstory by the mentioned authors.All the contents and images in the article have been provided to Techstory by the authors of the article. Techstory is not responsible or liable for any content in this article.)
About The Author: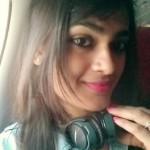 Cheena has been writing for web ever since technology allowed her to and her pocket kind of agreed to tag along. A Journalism major, publishing professional and defence brat, she has been working in the world of eBooks, first as a Media Producer and, now, as a Country Merchandiser, since eight years.
Once she tried tracing her family tree back to history only to reveal that her ancestors were words! She loves to read, write and lift weights when she's not busy being a startup wife.