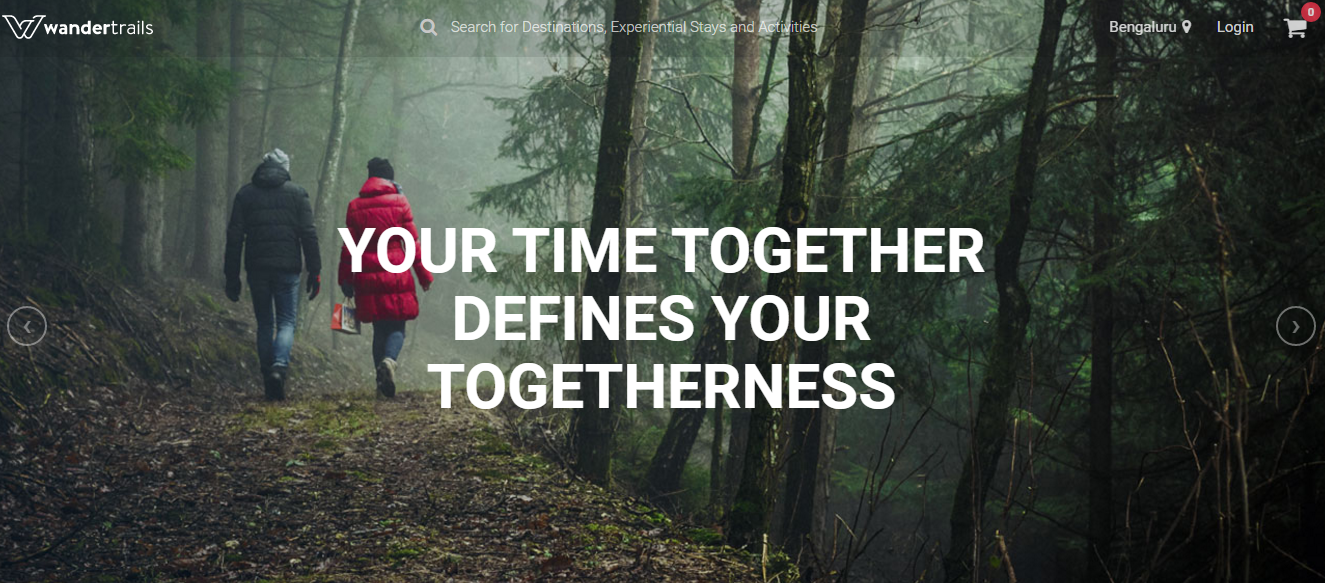 08 February 2017, India:
Bangalore-based online travel startup Wandertrails on Monday announced raising $1 million in seed funding from British venture capital firm Earlsfield Capital. The fresh funds will be utilized to expand its operations across the country as per the report.
Wandertrails is an online platform enabling on-demand booking of experiences indigenous to a particular location as well as related experiential accommodation complimenting these experiences. It operates in a curated marketplace model with a strong emphasis on integrity and depth of listings. The authenticity of every experience is ensured through an on-ground audit and professional creative shoot.
With an increasing number of travellers looking at unique experiences, thrill of adventure and offbeat accommodation in their travel and with rising demand from city dwelling population for activities that can be explored on a day to day basis, people are looking at an easy to use, exquisitely designed platform like Wandertrails to address their needs on an on-demand basis.
Founded by Hari Gangadharan Nair, Pranav Kumar Suresh, Sruti Ramesh Chander, Vishnu Menon K, and Narayana Menon K in July 2016,  the company currently hosts more than 5,000 experiential stays and immersive activities in 65 destinations across 12 states.
Meraj Alam, Managing Partner, Earlsfield said, "We were super-impressed with their ability to execute and the supply they have built in a very short time in a capital-efficient manner. We talked to a large number of their customers, both from within India and Europe, and the net promoter scores we have witnessed are incredibly high. We believe this is the next iteration in travel and we are very positive they are building a strong business with great fundamentals."
Earlsfield Capital is a London-based venture capital firm that backs early-stage Indian technology businesses. The VC firm's focus sectors are medtech, fintech, food-tech and ed-tech, with a particular emphasis on the business-to-business (B2B) segment.