Excerpts of the interview with Anuj Nevatia, Co-Founder of Bacca Bucci, new-age footwear and accessories brand based in New Delhi. In the interview with TechStory, Anuj Nevatia shares his perspectives on the industrywise elements of the footwear sector and also the future plans of Bacca Bucci.
1. In the press release dated 29-07-22, Bacca Bucci stated that it is going to focus on utilizing technology and AI to provide customers with a rich footwear experience. How exactly the company plans to do this?
Yes, that is true as we are planning to expand our workforce segment and alongside, we are evaluating with AI sources so that we can cause less hassles and more comfort to the customers opting to shop with us. There will be a varied range of features and analytics that will not only help us understand AI better but also technology usability to the best way to the customers as well, be it old or first timers. We have taken initiatives from our end and have started the procedure from our end to bring AI and Bacca Bucci together in real time soon.
2. In the same press release, the company has mentioned the plans to implement a buy now pay later mode of payment. Will all segments of footwear manufactured by Bacca Bucci would be available under BNPL mode or any specific types of footwear?
Within how much time, has the company aimed to implement this payment mode system for customers?
We understand the importance of financial management and with this idea/initiative of going ahead with BNPL (Buy Now Pay Later) scheme, customers will be able to happily buy products from us without any strict terms and conditions. And, Yes BNPL scheme will have all segments of footwear included, manufactured by Bacca Bucci.
3. According to you, the company has seen tremendous growth over the last year. The company is also planning to achieve a 100% year-on-year growth in the current financial year.
How does the company plan to achieve that? What are the focus areas of Bacca Bucci for the current financial year?
This is true that last 2 years have been really good to us as the company has seen a vast expansion in market reach and all of this has been possible only because of right strategy and proper analysis of market structure, of course our beloved customers are the sole reason for the credits.
We are planning to close this financial year with a sale mark of 100% with the best of abilities and talents we can use. We have a talented team supporting and standing still as the backbone, on whom Bacca Bucci relies.
For this year, we are more focused on reaching the maximum segments of targeted audience and bringing in more products which are new in trend and technology. The major part is to be focused on different accessories and designs(like never before).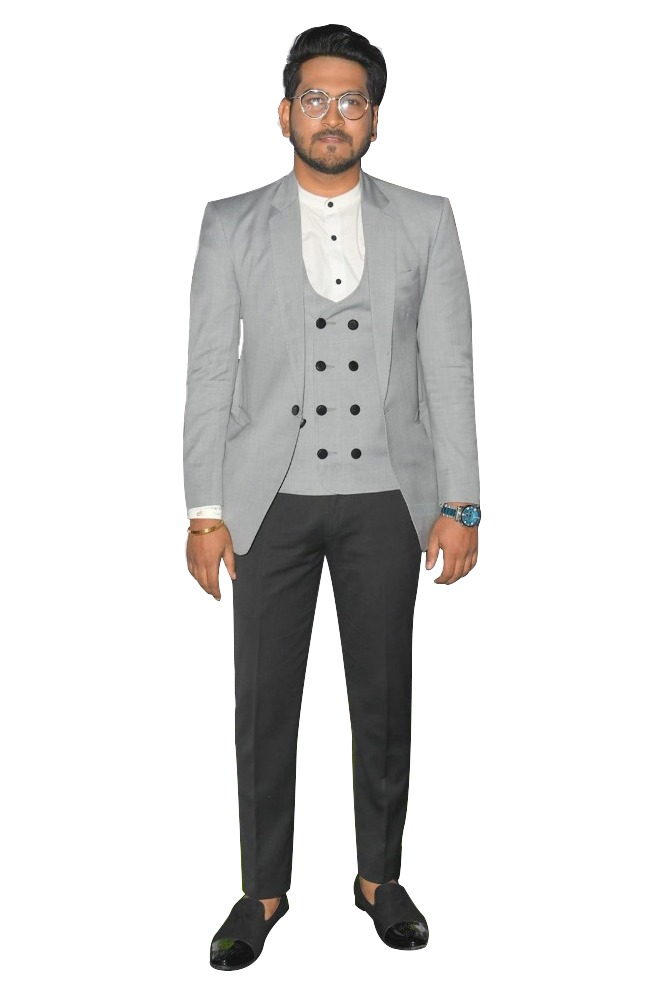 4. Prices of major raw materials such as Polyvinyl Chloride, Ethylene Vinyl Acetate etc increased substantially over last year.
What are the impacts of these on the business of Bacca Bucci, and how are you planning to overcome them?
This was brought to our notice, and yes this has affected us as well up to an extent, but our mission has always been to serve the customer with the best quality and best price. With the increasing price in raw materials, we don't want to lose our customers and we will keep the prices as earlier with the same percentage of discount. Afterall, our quality and price are two major reasons because of which Bacca Bucci is loved and voted as the best.
5. According to ICRA, the footwear industry in India is expected to grow between 8 to 10% in the current financial year.
How much realistic is that growth in the Indian footwear industry as the world is on the brink of a recession?
When it comes to recession, it leaves an impact on everything. It is still to be predicted, the best Bacca Bucci can hope for is to plan for the best and be prepared for the worst using the right risk management.
6. Bacca Bucci is planning to be a 100 per cent single-use plastic-free brand by December 2022. What are measures undertaken by the company to achieve this goal?
I will answer it with a single word- "Commitment", we adhere what we say. Our motive is to be the best which covers up all the segments of the society, including this eco part as well, where we make sure that Bacca Bucci doesn't causes any harm to the planet earth and contributes in making it a better place for living.
7. According to you, what percentage of customers prefer environmental friendly footwear in the Indian market? Is the number increasing substantially over the years?
People are becoming more aware these days and we really appreciate this initiative. It is our prime duty to take every single precaution that can save earth from becoming a dump of plastic. I am not certain, but yes approximately 65% of the customers prefer using environmental friendly footwear in Indian Brand as per the recent analytic report of eco-friendly survey.
Yes, with the passing years, gradually the number of customers switching to eco friendly footwear brands is increasing.
8. Apart from stopping single-use plastic, what are other plans of Bacca Bucci to develop and manufacture environmental friendly footwear?
We are planning to use hard material of paper-based shipping so that we can contribute even more from our end and the best way is we follow the 3 R's of environment- Reuse, Reduce and Recycle and with these 3R's our plans are going to work and we are pretty sure about it.
9. Bacca Bucci which already has a pan India presence is planning to make an impact in the global footwear market starting with the UAE. UAE has a considerable Indian population.
What are the plans of Bacca Bucci for the UAE footwear market? And which other countries/continents are Bacca Bucci aiming for after the UAE?
Bacca Bucci is planning to expand its wings and set up business in UAE as well. We have got this idea by observing the trends and figures of people residing there. They have a great sense and taste for stylish and trendy footwear and looking at the initiative from our end with proper planning, Bacca Bucci will hit the floor soon with success there as well.
Well, our future country counter plans will be revealed soon as we are working on it.