Elon Musk, the current owner of Twitter, is now downsizing its San Francisco head office after months of massive layoffs.
According to the San Francisco Business Times, which mentioned the New York Times, the social media site which Musk purchased in October in an astounding $44 billion deal, has scaled back its area at 1355 Market St. by two-thirds.
Twitter used to have six floors but now has shrunk to just two due to missed rent payments.
Early in November, as Musk implemented an aggressive cost-cutting approach, Twitter let go of approximately half of its 7,500 employees across the globe. 800 of which were based in San Francisco.
According to the Real Deal, Shorenstein Properties, which jointly holds the tower with JPMorgan, is currently in talks with creditors after having missed a deadline in September to restructure its $400 million debt on the facility.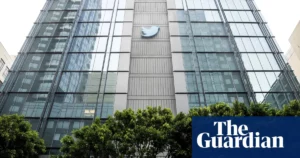 Since then, accusations have risen exponentially, with several sources stating that the technology company smells like takeout food and body scent and that staff is required to carry their toilet paper, as reported by the Times. (This occurred not long after Musk dismissed the protesting cleaning staff.)
In return, Musk posted on Twitter that members of staff would only be required to bring their toilet paper for "half a day."
Last month, 400 million Twitter users' sensitive information was auctioned on the dark web as a consequence of one of the worst Twitter data leaks. After criticizing Twitter's practices and policies, Elon Musk might well be suffered from a cyber-attack of this scale.
The DPC has already initiated investigating the last hack, which affected more than 5.4 million users. The earlier breach was identified in late November. The attacker posted a piece of data as validation that it is legitimate on one of the hacking sites.
Also in December, after a user on Twitter questioned whether it might be profitable for Twitter to own Substake as well as further combine both platforms, Elon Musk came up with the suggestion to purchase the company.
"I'm open to the idea," Musk added. Based on the tweet from the Twitter user, "Twitter plus Substack creates instantly massive competition for obsolete legacy corporate media."