The Indian government has banned 54 additional Chinese-origin apps and games, with publishers and tech companies including Tencent, Alibaba, NetEase, and others being directly impacted by this latest crackdown.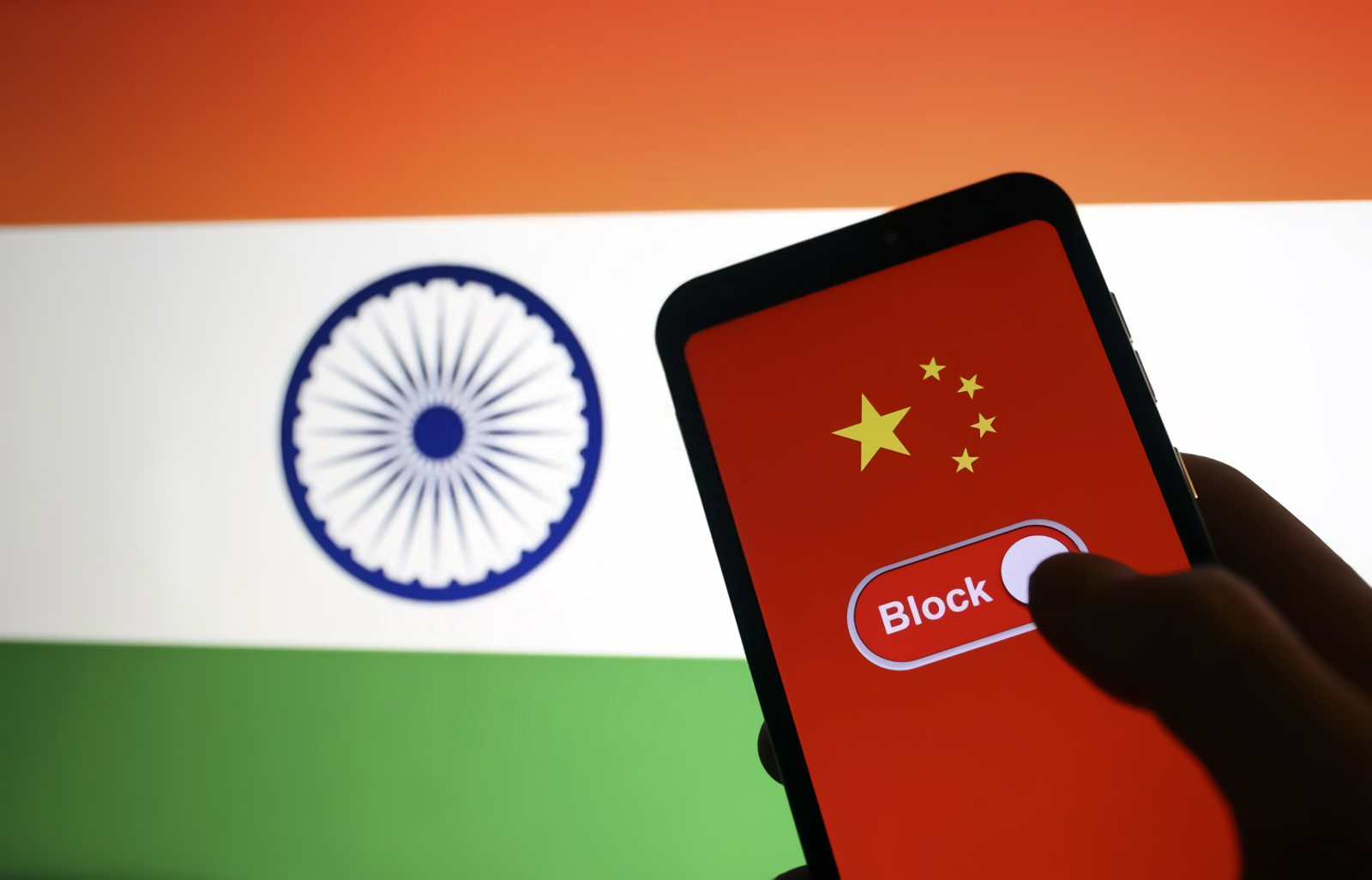 These 54 apps, according to the Ministry of Electronics and Information Technology (MeitY), reportedly get countless critical permissions and extract sensitive user data. They went on to say that the recorded real-time data is being exploited and is being sent to servers in a hostile country. The ministry further said that the banned apps were allegedly engaged in actions that were damaging to the country's sovereignty and integrity, as well as posing a major threat to the state's security and defense. The IT ministry has issued interim orders for banning the operations of 54 apps in India.
Google has confirmed that the government has issued an order banning access to the aforementioned apps. "On receipt of the interim order passed under Section 69A of the IT Act, following established process, we have notified the affected developers and have temporarily blocked access to the apps that remained available on the Play Store in India," the Google spokesman said.
The crackdown is the first of its kind this year, following a major sweep against Chinese apps in 2020. The government banned over 59 apps with Chinese links, including the immensely popular PUBG, TikTok, and UC Browser, in June 2020, alleging they were detrimental to the country's sovereignty, integrity, and security. There are also other serious concerns, according to MeitY, because some of these apps can conduct espionage and surveillance activities via camera/microphone, access precise locations using GPS, and engage in harmful network activity similarly to previously blocked apps.
The list of banned mobile apps includes:
AppLock
APUS Security HD (Pad Version)
Astracraft
Badlanders
Barcode Scanner – QR Code Scan
Beauty Camera – Selfie Camera
Beauty Camera: Sweet Selfie HD
CamCard for SalesForce Ent
Conquer Online
Conquer Online – MMORPG Game
CuteU Pro
CuteU: Match With The World
Dual Space Lite – Multiple Accounts & Clone App
Dual Space Pro – 32Bit Support
Dual Space Pro – Multiple Accounts & App Cloner
Dual Space – 32Bit Support
Dual Space – 64Bit Support
DualSpace Lite – 32Bit Support
Equalizer & Bass Booster – Music Volume EQ
Equalizer Pro – Volume Booster & Bass Booster
Equalizer – Bass Booster & Volume EQ & Virtualizer
EVE Echoes
Extraordinary Ones
FancyU pro – Instant Meetup through Video chat!
FancyU – Video Chat & Meetup
FunChat Meet People Around You
Garena Free Fire – Illuminate
Isoland 2: Ashes of Time Lite
Lica Cam – selfie camera app
Live Weather & Radar – Alerts
MoonChat: Enjoy Video Chats
MP3 Cutter – Ringtone Maker & Audio Cutter
Music Player – Equalizer & MP3
Music Player – MP3 Player
Music Player – Music, MP3 Player
Music Plus – MP3 Player
Nice video Baidu
Notes – Color Notepad, Notebook
Onmyoji Arena
Onmyoji Chess
Parallel Space Lite 32 Support
RealU Lite -video to live!
RealU: Go Live, Make Friends
Rise of Kingdoms: Lost Crusade
SmallWorld-Enjoy Group chat and video chat
Stick Fight: The Game Mobile
Tencent Xriver
Twilight Pioneers
UU Game Booster-network solution for high ping
Video Player Media All Format
Viva Video Editor – Snack Video Maker with Music
Voice Recorder & Voice Changer
Volume Booster – Loud Speaker & Sound Booster
Wink: Connect Now