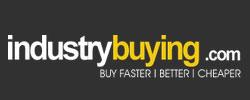 industrybuying.com, has raised $2 million in seed funding from early stage venture capital firm SAIF Partners.The funding will be utilised to boost traffic, expand product coverage and drive revenue growth. The company also intends to build custom e-commerce products to bring corporate buying online.
"industrybuying.com represents a growing segment of emerging players who are using technology with a differentiated approach in the e-commerce sector. The momentum the company is experiencing is encouraging and we believe our capital infusion can help it grow faster," said Mukul Singhal, principal, SAIF Partners.
"The industrial e-commerce model is proven in the US and Chinese markets," he added.
Industrybuying  was founded by siblings Rahul and Swati Gupta.Rahul  was previously associated as a trader with Lehman Brothers and has completed his higher studies from Columbia University. Swati is an ex-Bain and Co employee and holds a graduate degree from Carnegie Mellon University.
Swati Gupta, Co-founder, Industrybuying commented, "The addressable market is huge and industrial sector forms 28 per cent of GDP vs retail at 14 per cent GDP. Industrial ecommerce market in India is nascent and is set for explosive growth in the years to come."
Comments
comments