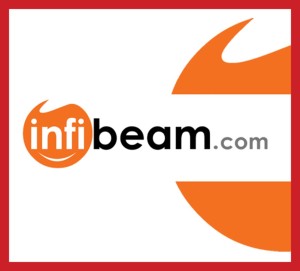 May 31, 2016: Infibeam Incorporation Ltd, an e-commerce firm said on Monday it will invest up to Rs 45 crore ($6.7 million) in the company that operates the payment gateway CCAvenue.
Infibeam's wholly owned subsidiary NSI Infinium Global Pvt. Ltd has signed a term sheet with Avenues (India) Pvt Ltd for the investment and is in talks for a definitive agreement. Infibeam said in a stock-exchange filing, the percentage of stake to be bought will be finalised in the definitive agreement.
 The parent of horizontal e-commerce platform Infibeam and e-commerce enabler BuildaBazaar, Infibeam already has a joint venture with Avenues India that runs the online marketplace Dhamaal.com, where merchants sell their products and promote their brands.
Infibeam also said it is in an advanced stage of setting up a wholly owned subsidiary in Dubai. This unit will help drive the services business of Infibeam in the Middle East and North Africa, it said.
The company also reported its consolidated results for the financial year 2015-16 on Monday. Net sales jumped 17% to Rs 336.14 crore from Rs 288.20 crore in 2014-15. The company swung to a net profit of Rs 9.25 crore in 2015-16 from a loss of Rs 10.11 crore the previous year.
Infibeam's Rs 450 crore initial public offering received lukewarm interest from investors in March this year, but the company–one of the youngest firms to go public–made its stock market debut with gains in April. The stock has gained about 20% since its listing.
Infibeam founded in 2010 by former Amazon executive Vishal Mehta, restricted itself from raising private capital, unlike its peers. Besides, it did not get too aggressive in customer acquisition to drive the B2C business and has been especially pushing the B2B e-commerce enabler platform BuildaBazaar.
The company is promoted by a Gujarat-based affluent family whose business interest straddles a dealership for Toyota cars. Infibeam promoters, who held a 56.63% stake before listing, now own 45.5% of the company.
Also Read:  Next Orbit Ventures invests 115 crores in Infibeam's IPO
Infibeam Stock Gains Momentum; Surprises The Market Experts