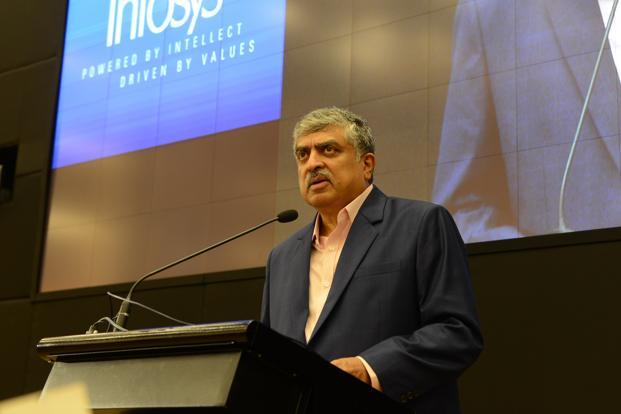 18 September 2017, India:
Senior Vice-President of Infosys, Sanjay Rajagopalan who headed design and research has quit the company as per various sources.
Rajagopalan's LinkedIn profile now says he is a 'Free Man.' This is the first former-SAP executive to leave Infosys since Sikka's resignation. Yusuf Bashir, who headed the company's venture investments, and Ritika Suri, who headed large deals, also left the company earlier this year as per the report by Economic Times. In a statement, Infosys said, "The company doesn't comment on exits or appointments other than those of key management personnel."
Rajagopalan quit from Infosys a month ago after working for more than three years with the New York-listed firm. Earlier, he was a senior vice-president with the German software maker SAP from 2004 to 2014. He also helped put together a large-scale design thinking training session for all Infosys employees at Mysuru and other development centers.
Also read- It is below my dignity to respond to such baseless insinuations: Narayan Murthy; Infosys Shares Down by 10%
Earlier last month, CEO and MD Vishal Sikka quit the job in India's second largest software exporter Infosys. He stated, "I cannot carry out my job as CEO and continue to create value, while also constantly defending against unrelenting, baseless/malicious and increasingly personal attacks."
Apart from Sikka, R Seshasayee and two other independent board members — Jeffrey Lehman and John Etchemendy also quit the company. Co-founder and former CEO of Infosys Nandan Nilekani is now appointed as non-executive chairman to bring back the stability of the company. UB Pravin Rao who will continue as Interim CEO and MD and was pleased to welcome Nilekani to Infosys. The Infosys Board will continue with its earlier stated plan to identify a permanent CEO and MD. (Feature image- The Mint)
Related read- CEO and MD Vishal Sikka Quits Infosys
Comments
comments