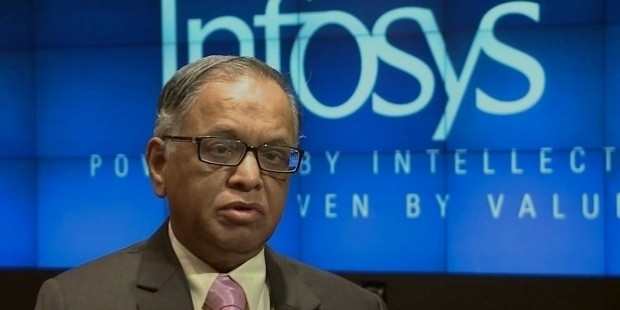 18 August 2017, India:
Infosys has hit a 52-weeks low as the shares are down by over 10% after CEO and MD Vishal Sikka resigned the company. Meanwhile, Infosys founder Narayan Murthy stated, "It is below my dignity to respond to such baseless insinuations. "
Shares of the company opened at Rs 1021.50 and at the time of press, it is 917.70. Vishal Sikka's shock exit from Infosys had wiped out Rs 16,000 crore from the IT major's market capitalization in the one hour after market opening at 9.15 am.
Infosys said U.B. Pravin Rao, its chief operating officer, had been named as interim managing director and chief executive. Sikka will continue to focus on strategic initiatives, key customer relationships and technology development. He will report to the Company's Board.
In recent times Infosys has been battered by allegations of poor corporate governance by company founder Narayana Murthy and fellow founders, including criticism of acquisitions and executive pay. The founders, who still own 12.75 percent of the firm, had questioned a pay rise granted to Sikka and the size of severance payouts given to others, including its former finance head Rajiv Bansal, Reuters reported.
Related read- A Full-text letter by Vishal Sikka to Employees post resignation
Narayan Murthy said in a statement, "I have read the statement issued by the Board of Directors of Infosys. I am extremely anguished by the allegations, tone and tenor of the statements. I voluntarily left the Board in 2014 and am not seeking any money, position for children or power. My concern primarily was the deteriorating standard of corporate governance which I have repeatedly brought to the notice of the Infosys board."
He further added, "It is below my dignity to respond to such baseless insinuations. However, several shareholders who have read the whistle-blower report have told me that it is hard to believe a report produced by a set of accused, giving a clean chit to the accused, and the accused refusing to disclose why they got a clean chit! They say that this is not the way an impartial and objective investigation should be held."
Murthy said he will reply to these allegations in the right manner and in the right forum and at the appropriate time. (Image- Success Stories)
Must Read- CEO and MD Vishal Sikka Quits Infosys