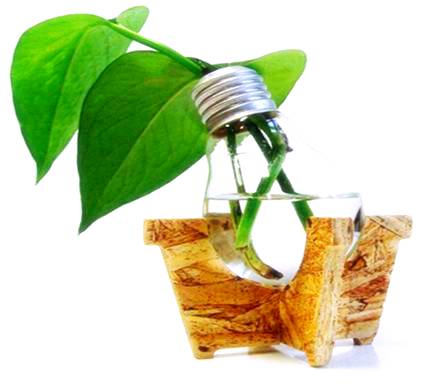 Yes, the startup wave is back. And this time, much more resilient that what we had seen more than a decade back. It is really encouraging to see the kind of energy and ideas flowing through the young generation entrepreneurs that are, to a decent extent, making the world stand up and pay attention.
Given the extent of activity on this front, it is quite easy to fall prey to some ideas that may look like old wine in a new bottle or more like an old gift in a new packaging. Entry of new players in the market is bound to increase competition and therefore getting a decent market share is not going to be easy for any of these companies.
We must not forget that most of the successful startups have been based on the foundation stone of innovation.
Unless one innovates, there is a good chance that the initiative may just become one among the lot and nothing to really talk about. Innovation can be driven in multiple forms. It can come in the form of Product Innovation, Process Innovation or Technology Innovation.
Product Innovation will be the key for any new startup. This is the only type of innovation that will lead to development of a completely new set of consumers and will give the innovator an edge in shaping the market. While this type of innovation is much more difficult than any other type, new companies will, nevertheless, have to come up with innovative products to attract the attention of end consumers. The new generation of consumers is demanding and always looking for more. This is also the generation that is able to adapt very easily to change and hence will embrace new innovations much faster than the past.
Process Innovation can cut across the various functional areas like Sales and distribution, Operations and servicing. An obvious benefit is the increase in operational efficiencies and hence reduction is cost. However, process innovations in areas like sales and distribution and new business can lead to increased top line and better customer retention. With the emergence of digital technologies like Mobility and omni-channel commerce, process innovations can be a key aspect to ensure enhanced customer experience and improved profitability.
Technology Innovation is surely going to be the back bone of any organization looking at product and process innovations. It will be innovation on the technology front that will help in successfully implementing other innovative strategies. However, technology innovations usually require some investments which a new company without any external funding may not be ready to shell out at the start. In such a scenario, companies can look at technology partners that will act as extended R&D arms and help incubate new ideas. This is why selecting the right technology partner becomes so much more important for a new organization.
The startup scene is looking very exciting and can take India into the next league of entrepreneurship. We can look forward to positive economic reforms for startups and assistance from the current industry leaders in helping incubate these new babies. Any organization in this context must have the flexibility and agility to change along with the changing market dynamics and Innovation will be the key element in helping companies keep up with the change.