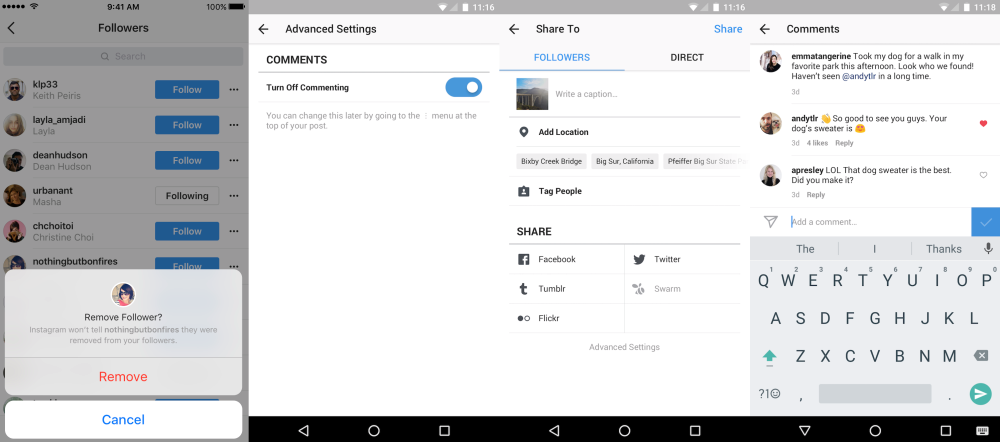 06 November 2016, USA :
Guess today's the day where new tools are being tested and announced. Instagram announced on Tuesday that it would be providing more tools for users to protect themselves and others from online abuse by allowing them to remove comments and filter out certain followers.
So this was what the Insta had to say, "Some people on Instagram choose to have private accounts, which means they approve each follower. This is an important way for people to feel comfortable sharing with close friends and family. In the past, once you approved a follower, there was no simple way to undo that decision without blocking them. Going forward, if your account is private, you can remove followers by going to your list of followers and tapping the … menu next to any person's name. The person will not be notified that you removed them as a follower."
Kevin Systrom, Founder and Chief Executive of Instagram said, "We want to continue to be a place where people can share deeply personal moments. From time to time, you may see friends struggling and in need of support. If you believe that someone you care about may be thinking about injuring themselves, you can report it anonymously, and we will connect your friend to organizations that offer help. We have teams working 24 hours a day, seven days a week, around the world to review these reports."
Though the company didn't mention about when the updates will go live but looking at the scenario, it might roll out by this weekend.
Also read-