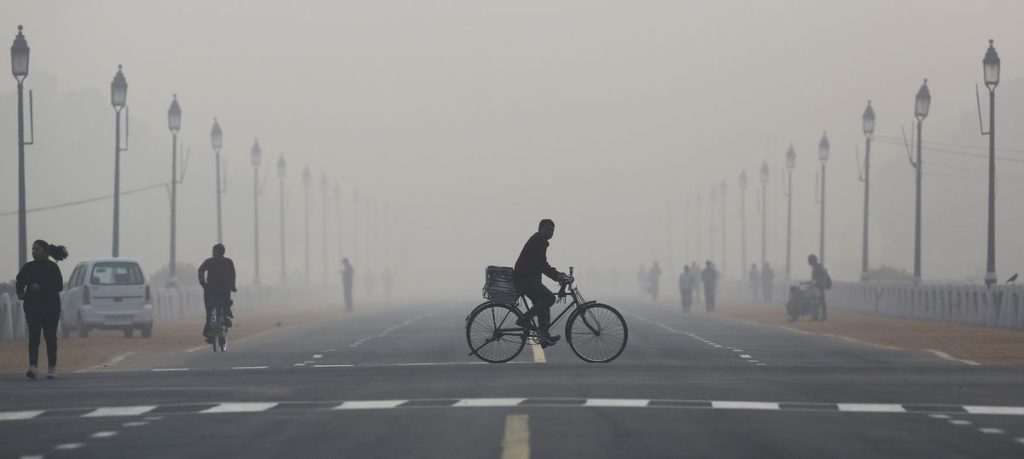 Climate change and global warming are hard realities facing mankind. According to figures by NASA, global temperatures have gone up by more than 1 degree since 1880, whereas 9 out of the 10 warmest years ever recorded have occurred after 2000. In 2012, the Arctic ice shrank to its lowest level. Globally, sea levels are rising at 3.4 mm per year. It is only a matter of time before large parts of human habitation get submerged in water. Saudi Arabia recently witnessed snow fall—a sign of climate change.
Back home, there is an environmental crisis facing all of us. Although the nation recently celebrated the National Pollution Control Day, there is hardly any let up in air pollution levels or the amount of particulate matter present in the air. The most recent manifestation of it came in the form of Delhi smog, which pointed to the pollution that exists in big cities. The air quality dipped to hazardous levels. A WHO survey of over 1,600 cities ranked the national capital as the most polluted. Air pollution was 40 times higher than the permissible safety limits set by the World Health Organization (WHO) and approximately 15 times higher than the Indian standards.
Big Data Analytics can help reign in pollution
Big Data is a term for data sets that are so huge or complex that traditional data-processing methods are insufficient to process them. The technology processes those data sets to uncover hidden patterns and unknown correlations, leading to the discovery of meaningful trends and tips. Big Data Analytics uses mathematical and statistical tools along with algorithms to decipher trends and make predictions.
In order to utilize Big Data Analytics, sensors would have to be placed at strategic locations. They, in turn, would yield data on all parameters that may impact pollution level in cities. With increase in affordable sensors, there would be a data Tsunami. Big Data Analytics would analyze this huge corpus to keep track of pollution, and that too at reduced costs. This data, in combination with other data sources such as the demographic data, weather station data, and social media data, could be a veritable treasure trove of information.
For example, if sensors detect air pollution getting worse in specific areas, traffic can be rerouted to other areas that are less congested. Other responses may include measures like allocating more medical staff to areas expecting greater number of patients with respiratory ailments. Such approach would manage the problem in real time. Sensor-enabled street lights could be self-adjusting depending on the number of people present in an area at a particular time.
"Predictive Analytics and Big Data could be used to predict possible consequences, so that data-driven decisions are made in time and avoid disasters," said Shashank Dixit, CEO, Deskera, a global leader in cloud technology, which has developed its own Big Data tool.
Definitely, modern technologies provide us detailed knowledge about problems, which should ideally translate into greater chances to solve them. However, it would all depend on how soon we can start leveraging these technologies. And the time to act is now.
Related Read: Demonetization: Five ways in which Big Data Analytics can trace Black Money in India
(Disclaimer: This is a guest post submitted on Techstory by the mentioned authors. All the contents and images in the article have been provided to Techstory by the authors of the article. Techstory is not responsible or liable for any content in this article.)
Image Credits:  scroll.in

About The Author: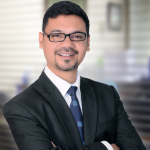 Technology Evangelist, avid blogger and enthusiast, and basically a storyteller at heart. With more than 10 years of experience in journalism, Muqbil Ahmar has enjoyed his stints with other media like TV, magazines, and Web. When not surrounded by startup and tech stories, he likes to dig for inspirational ones.
He writes on Cloud, Big Data, IoT, startups, SMEs, Enterprises, Technology, ERP, CRM, and everything under the sun—viewed from the prism of new era tech. An MPhil from JNU has made him liberal and tolerant. Music and food are his passion which keeps him going, apart from buzzing off whenever the opportunity arises. You can tweet him at @muqbil_ahmar or connect through LinkedIn and Facebook.
Comments
comments