As social media companies compete to lure individuals who can raise traffic to their platforms, Instagram is introducing a trial of a membership service that allows users to pay for additional material from artists. The Meta Platforms Inc. unit announced on Wednesday that it would release restricted new capabilities in the United States, giving authors another chance to make money from their followers through a photo-sharing app.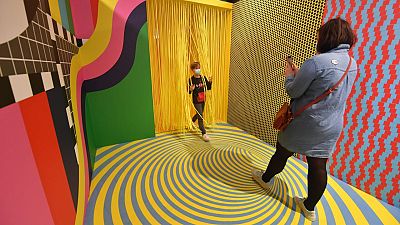 "Creators do what they do for a living, and it's critical that it's predictable," said Instagram CEO Adam Mosseri. The amount of reach you acquire from a specific post will certainly fluctuate over time. Creators will be able to provide exclusive Instagram stories (pictures and videos that expire after 24 hours) and Instagram Lives real-time video streaming sessions to their subscribers.
Facebook, Instagram's sister service, announced that it will begin a subscription service in 2020 and that creator fees will not be collected until 2023 at the earliest. The same is true for Instagram subscriptions, according to Meta. According to a Meta spokesman, Instagram subscriptions range in price from $ 0.99 to $ 99.99, with options in between.
However, the large investments come at a time when politicians and regulators have focused their focus on the power and reach of U.S. internet behemoths in recent months, particularly their impact on young people's mental health. Mosseri was invited to appear before lawmakers for the first time regarding the platform's influence on adolescent users just last month.
Despite the high-profile attention from Washington, D.C., legislators have been unable to reach an agreement on any real legislation or regulatory adjustments to rein in Big Tech.
A few months ago, Twitter Inc. debuted a similar tool dubbed "Super Follow." Subscribers can pay for supplementary content from their favorite creators in this way. In September, Twitter introduced this tool, which allows authors to charge $ 2.99, $ 4.99, or $ 9.99 per month.
Many social media platforms are pouring money into the creative economy by offering monetary incentives to attract creators to join or stay on their platforms. Snap Inc., Alphabet Inc.'s YouTube, and Bytedance Ltd.'s TikTok have all made significant investments. Last year, Meta (then known as Facebook Inc.) joined the party, announcing that it would pay more than $1 billion to app content providers by 2022. According to Moseri, the subscription project began with a modest number of creators and will expand in the following months. The subscription should eventually be available across Instagram.
He also stated that one of Instagram's top goals this year is the delivery of new capabilities for creators. Another area of concentration is the creation of platforms for teenagers.