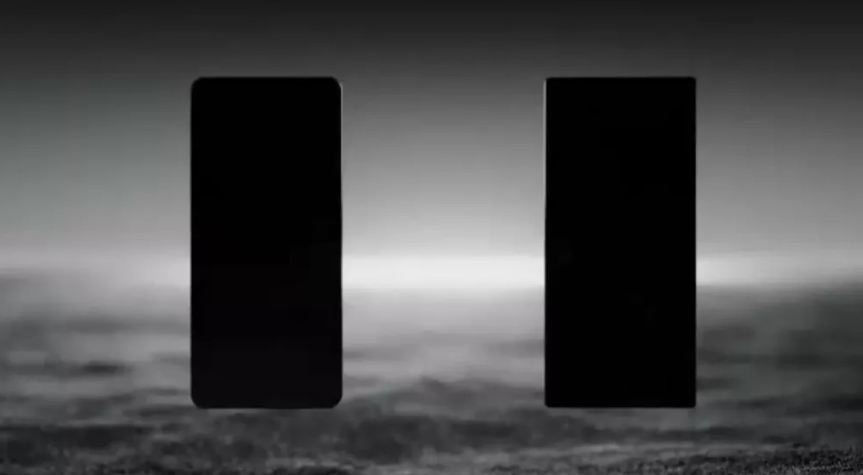 The Samsung Galaxy S22 is slated to come shortly, and ahead of the February Unpacked event, Samsung has opened a reservation website where you can request that the firm hold a new phone or Galaxy Tab S8 for you. There is, however, a major mystery therein.
The reservation website, which you can access here, features a teaser trailer for the new smartphones, with silhouetted outlines of the Galaxy S22 visible in a blink-and-you'll-miss-it image. We've placed it as a picture at the top of this page, so don't attempt to watch the video for it.
As you'll see, the two phones are slightly different in appearance: the one on the left is curved, while the one on the right is more angular and professional in appearance.
Samsung Galaxy S22 Standard and Ultra series
The left phone appears to be a Galaxy S22, while the right phone appears to be a Galaxy S22 Ultra. Why? Because it closely resembles some of the phone's leaked renders. Looking at the right phone, the reflected light appears to reveal a screen that bends sharply at the edges, similar to the Huawei Mate 40 Pro or Oppo Find X2 Pro, in a waterfall design.
As a result, it appears that the Galaxy S22 Ultra will have a slimmer design with sharper angles and a steeply curved display. If the previous renderings are accurate, as they almost certainly are, this may resemble the Galaxy Note 20 Ultra.
As the aforementioned renderings demonstrate, most leakers now believe the Samsung Galaxy S22 Ultra will have a S Pen pen as well as a slot to house it within the body. Our primary concern with this report isn't that the phone will appear different, as the correlation between the leaked photographs and Samsung's silhouette is strong, but rather that it won't be called the Galaxy S22 Ultra at all.
Because it's taking the Note 21's position as Samsung's business-oriented pen mobile, some early rumours said it'd be dubbed the Galaxy S22 Note, and that might still be the case. We're anticipating the Samsung Galaxy S22 to be released in the next weeks, so we'll know the phone's official name shortly. On that front, stay tuned for additional information.
Also Read: