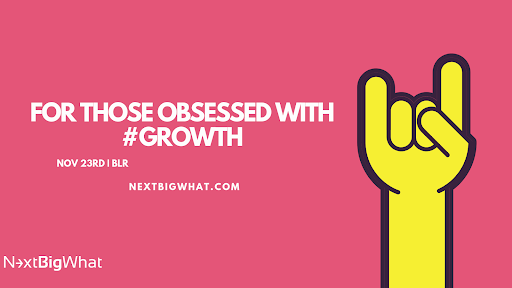 There are three things money cannot buy:
Love
Happiness, and
Product-Market Fit.
We can't get you the first two, but if you are a founder or part of founding or leadership team and strongly believe in product-led growth, you should be attending the product workshop.
The core thesis of this workshop is that great companies are/will be driven by great products (and not just discounts/ cheap hacks).
The core objective of this 1-day workshop is to enable founders and product teams to :
Build products which customers need.
Create MVP version of the product.
Implement design thinking in your product.
Crack GTM
Learn how to position your product with the right messaging.
The 1-day workshop is scheduled for November 23rd (in HSR Layout, Bangalore) and is led by Ashish Sinha.

The Workshop Will Answer These Questions for You:
What would it take for my startup/product to hit product-market fit.
I believe this is a great product – but still we aren't getting any love from customers. What's missing?
What should I build for the MVP version?
How do I validate my ideas?
How should I market this product? The team is still unable to come up with the right tagline!
I have read all the possible books and blogs on getting PMF / MVP, but I am still confused about how to go about finding the right problem to solve.
I have got the product – how do I figure out the right market? (and vice-versa)
Go ahead and register.
More details here: http://www.nextbigwhat.com/unpluggd/workshop/
Workshop Fee: Rs. 10,000 (+tax).
Date: November 23rd.
Timing: 9 AM to 6 PM.
Takeaways: Apart from an extremely practical learning (which you can implement in your startup ASAP), you will also get lots of templates: right from for evaluating product-market fit to launch / GTM template.
And access to PRO video interviews of 15+ product leaders (including founder of companies like ixigo, UrbanLadder, Wingify etc).
Register ASAP (30% discount has already been applied) as we have very limited seats left.

Comments
comments