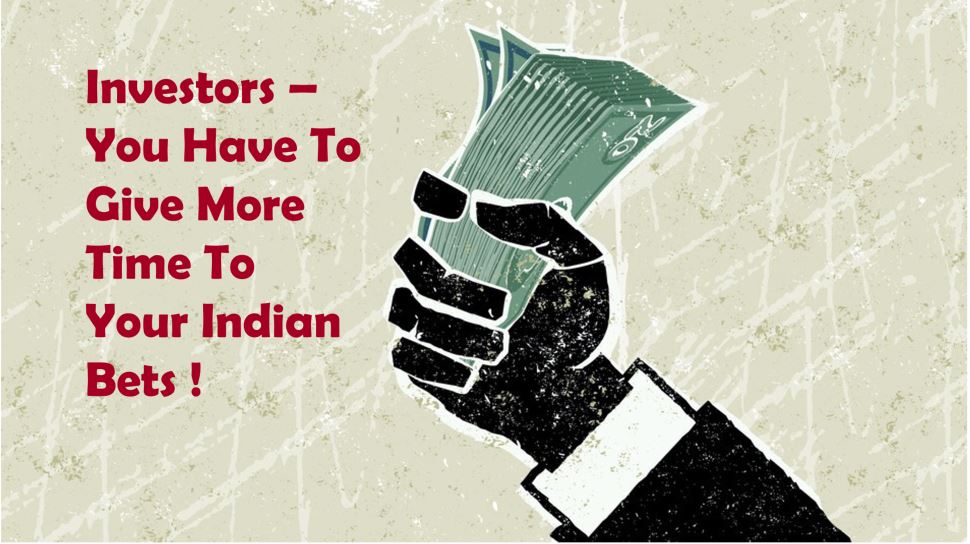 A recent YCombinator blog post explained why some VCs force their portfolio companies to burn faster. Not surprising at all it often comes a time when VCs have interests which diverge from those their portfolio companies.
For a VC fund to be a successful one he has to hit few bets – companies that will provide at least 100x returns for the amount initially invested. These companies are rare and don't happen that often which is why VCs have to increase their chances by
1) Investing in larger number of potentially successful companies and
2) Kill those which don't stand a chance so that the energy and focus gets redirected towards the more successful ones in the portfolio.
The worst situation for a VC is one in which the firm has made a significant investment in a company that just muddles along between success and failure. In this case forcing the company towards high burn rate is one of the ways to take a struggling company out of coma and allow it to die.
Related Read: What Do You Think Matters Most For Growth?
Silicon Valley investing has almost turned into an exact science. Pushing a company towards Series A is almost an easy, automated process just as killing one which doesn't perform as per the set of clearly defined benchmarks. That is one of the reasons why Accelerators such as 500 Startups and YCombinator have improved their startup grooming methods to the point of resembling a factory line – spewing almost predictable number of startups each season for the next stage of growth.
Their methods and formulas are surely praiseworthy. Yet the reason why I found myself contemplating around this is because – such approach is not very much likely to work in India. The Indian miracle many of us bet so strongly on is fascinating and scary at the same time. To a large extent it is still a formless mass and those assuming that they can clearly see its borders and lines often end up subject to unexpected surprises.
This makes it likely that well defined mathematical formulas for spewing successful Indian startups are likely to work at this point in time. Unlike the American market which is saturated and homogenous in demands and cultures, the Indian consumer is still awakening to the possibilities. No one yet can exactly tell what does the Indian consumer want and the only thing we know is that it wants more.
Same analogy applies in the world of VCs.  Your approach of pinning milestones and benchmarks on your Indian bets as if you are pinning a date on the calendar might result in enormous errors. Both the Indian consumer and the Indian entrepreneur are yet unable to express themselves fully in the whole mass of possibilities. We don't know how much that will take but it may happen tomorrow and a huge market could emerge out of nowhere.
Related Read: The Final Wakeup Call For Indian IT Industry !
That is the key component you must consider in your Indian bets. Time. You have to be able to internalize larger margin of error and give slightly more time than before. You have to let your strict formulas run loose whenever you invest in an Indian company. Most VCs invest too quickly and abandon their bets too quickly. You cannot predict that the company which has flattened it's like is a definite failure here in India with the same accuracy you could do if you were in North America or even China. For that reason I consider the last markdown of Flipkart by Morgan Stanley a hurried move, almost an evil one.
This is one of the promises we have given ourselves before launching an India-specific Venture Fund like EVC Ventures. Money is just a small part of what we provide to them. The bigger benefit is being close, extremely close with our portfolio companies and just when we consider giving up on them – give them just little bit more time.
(Disclaimer: This is a guest post submitted on Techstory by the mentioned authors. All the contents and images in the article have been provided to Techstory by the authors of the article. Techstory is not responsible or liable for any content in this article.)
(Image Credits: hnwmagazine.co.uk)
About The Author: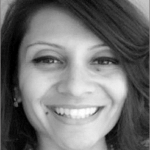 Anjli Jain is a successful female tech entrepreneur, investor and social activist. Mrs. Jain is the Managing Partner at EVC, a $50 million fund focused exclusively on early stage enterprise software, Internet and mobile companies that target the education market or companies created from intellectual property technology transfer from colleges and universities. Mrs. Jain has 15 years of experience with tech startups, venture capitals and social activism.