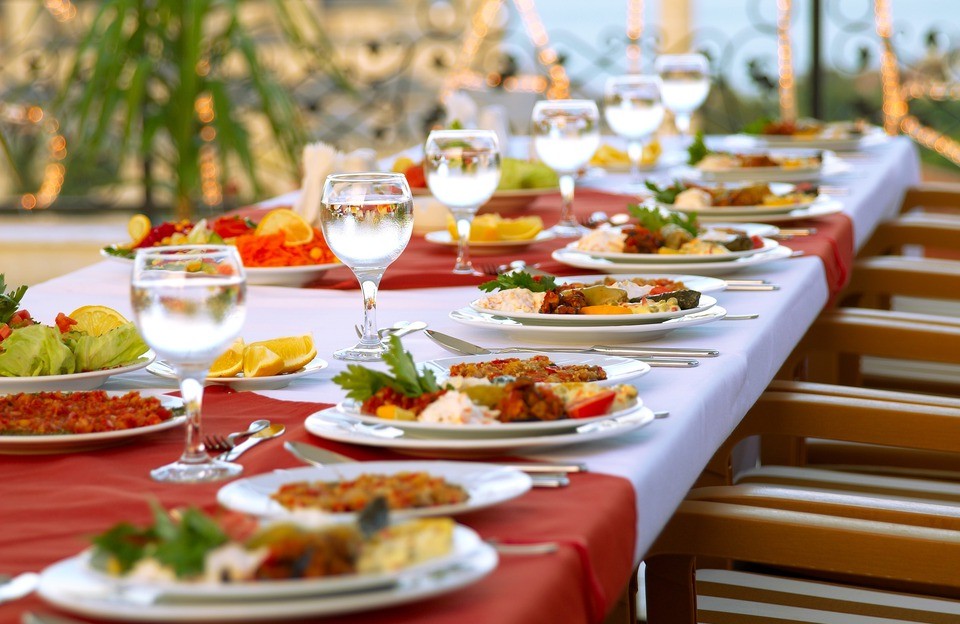 Restaurant dining culture has flourished in recent times. Cashing in on the increased purchasing power of an average citizen, many new restaurants and eateries have come to life. The majority of diners are office goers who go on a daily basis apart from the college students and family members who tend to go over weekends. The office goers tend to get only about 40 minutes of time for lunch break. In a conventional situation dining in a restaurant on an average consumes about an hour with most of the time wasted on booking tables and ordering food. Thus to save time, they end up ordering their food online and having it at their workplace. This option doesn't necessarily match their needs or lifestyle and never allow them to enjoy a real lunch break outside of the office.
Allset, based in San-francisco promised to make its customers dine in a restaurant without having to waste their time for waiting. They create a wait-free dining experience so that people can spend less time waiting and more time enjoying their food.
Allset was conceptualised when as a team the founders always left their office for lunch because taking a break is good for ones productivity, but they hated wasting time. Their research showed that people usually spend up to 30 minutes at restaurants waiting, and only 15 minutes eating their lunch. They decided to solve it and took on the challenge and built the beta version of the new app within two weeks. With a great user feedback they decided to launch Allset in San Francisco.
Similar Read: GroupTable – Making fine dining experience affordable and easy!
Allset app (iOS/Android) enables its customers to both book a table and pre-order their meal at local restaurants making for a wait-free and more seamless lunch. Currently in the foodtech industry, everybody is focused either on making payment, just booking or just takeout. But Allset takes care of booking table, ordering food as well as making payment, thus taking care of whole restaurant experience. They are aiming to help busy professionals enjoy a nice sit-down lunch at restaurants nearby in less than 30 minutes so that they can return to their tasks refreshed and more productive.
All that you have to do is to open the app, select a restaurant, book table, order food and make payment. Then, when you get to the restaurant, you just have to tell your name. You will be seated and served your order shortly.
The company has also launched Allset for Business letting local companies to provide company-paid lunches at restaurants to their clients and employees. In the app, employees choose participating restaurants nearby, select the time and table size for their reservation, and place and pay for their orders. Also, employees can invite guests for lunch from their phone contacts using the app. Allset also released a Facebook Messenger bot to enable diners to book, order & pay ahead for lunch at local restaurants without downloading the Allset app, directly from Facebook Messenger on their phones and computers.
Related Read: KhayeJao – Food For The Soul !
As for the restaurant side, Allset helps local restaurants bring in new customers during mid-week lunchtimes, increase table turnover by cutting dining time in half and serve corporate clients for business meetings and employee lunches. Allset earns 10% from each order charged to the restaurant. Allset is free for users.
Allset has 4 co-founders, Stas Matviyenko, Anna Polishchuk, Dimitri Nikulin and Pavlo Tiron. Each one of them plays a key role and possesses the knowledge, experience, and skills that help push the company forward. Allset is serving over 10,000 diners per month with more than 200 restaurant partners in 3 cities — San Francisco, Palo Alto, and New York City. It has a team of 16 people, including their R&D team in Ukraine. The Allset team has 5 years of expertise in building mobile services for restaurants. Previously, they had built the biggest mobile loyalty program in Eastern Europe and the first mobile payment app in Eastern Europe, both of which formed the basis for Allset.
Check out their journey !
The biggest challenge they had to face was to break the lunch stereotype people had and make them leave their desks and offices for lunch, bring them back into local restaurants. 'Allset for Business' was launched to overcome this problem. Allset partnered with local companies to get their employees to Allset restaurants. Allset is also adding new restaurant partners every day to offer people great lunch options within a walking distance from their office.
From the restaurant point the biggest challenge they are facing has been staff turnover at the partner restaurants. It's difficult to get trained all their new employees to accept Allset orders. They have tried to solve it by coming up with a detailed FAQ manual for staff. The main lesson learnt so far is that it's always important to have the right partners and make sure that you are on the same page, that restaurants share your believes and are interested to make service work from their end.
Comments
comments