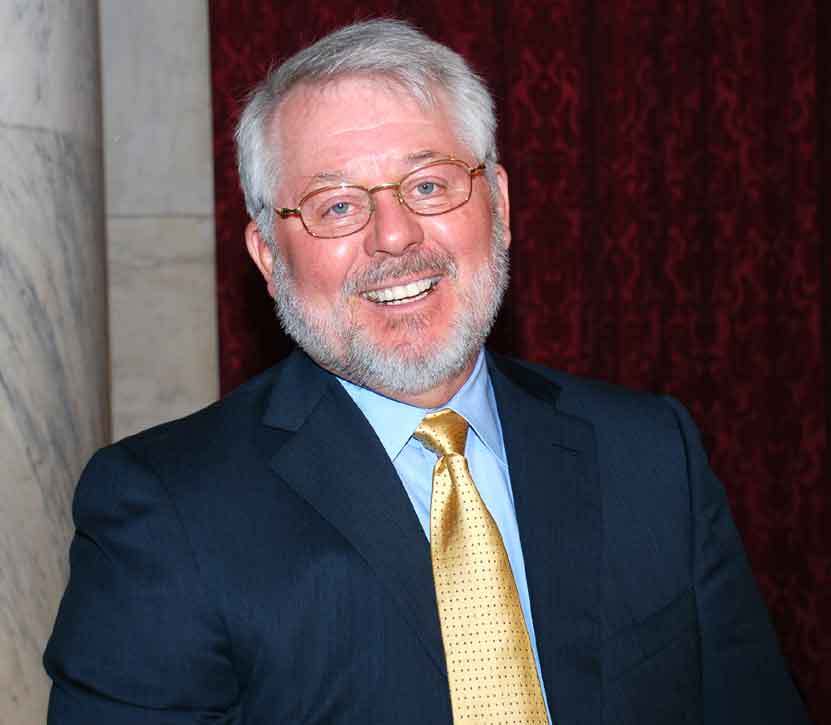 Jeffrey Wigand turned from a top employee to an alcoholic and then to an American hero and changed the course of the tobacco industry forever. The "No Smoking" signs you see around, as well as the disclaimers, are probably a result of his actions. Here is his story.

About Jeffrey Wigand

Jeffrey Wigand was born and grew up in the Bronx neighborhood of New York. He was the eldest of five children and grew up in a conservative household.
He was known to be a gifted student but in his youth, he dropped out of college and participated in the military (including serving in Vietnam) for a brief period. "It was a rebellion to get away (from home)," Wigand's brother James explained.

After his brief military stint, Wigand returned to New York. After his return, he got a bachelor's degree in Chemistry at the State University of New York. He went on to get a master's degree in Biochemistry and then to receive a Ph.D. in the same discipline from the University at Buffalo.

While pursuing his higher studies, Jeffrey Wigand met his first wife Linda and they got married in the year 1971.

Early Career

Jeffrey Wigand spent his early career working at several companies in the healthcare industry. Some of these companies included Pfizer and Johnson & Johnson. He was also the General Manager and Director of Marketing at the Union Carbide company in Japan.
Along with this, he also served as the Vice-President at Technicon Instruments. Thus, even though he kept on moving from company to company, he held high-level positions and much of his work was done overseas.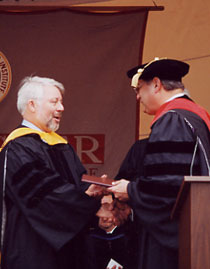 This taxing work life eventually deteriorated his relationship with his wife and they divorced shortly after 1976. Wigand remarried in 1986 and his second wife was Lucretia Wigand, whom he met while working at Johnson & Johnson.

Building Pressure

In January of 1989, Jeffrey Wigand started working for Brown and Williamson. This was the company with whom he had severe ethical issues. The company was using carcinogenic additives (specifically, coumarin) in its cigarettes but was choosing to keep this information private even after being fully aware that this information should be in the public domain.
Other health repercussions of nicotine such as lung damage and its addictive nature also remained as undisclosed information. According to Wigand, when he started to call out these practices, the company made a clean cut and fired him in 1993.

The company had actually taken the matter a step further and launched a full-blown investigation into him through the Investigative Group International and came out with a 500-page report questioning Wigand's character.
The document was called "The Misconduct of Jeffrey S. Wigand, available in the Public Record", which portrayed Wigand as a "liar, shoplifter, plagiarist, wife-beater, and expense-account cheater. The report more or less sabotaged his whole career.

After he was fired, for two years, the man started working as a high school science and Japanese teacher and stayed out of the corporate circuit earning a fraction of the money he used to earn before.
But, he could no longer hold the practices preached by Brown and Williamson as a secret or stay mute, as there were moral principles at stake. This, coupled with a want for revenge from a company that took special measures to defame his character, made Wigand took the step which changed his life forever.

The Blow

In November 1995, Jeffrey Wigand gave a deposition testimony in a case where he stated that tobacco companies were manipulating the amount of nicotine content and were massively downplaying the negative effects of cigarettes. Bits from this testimony were published in the Wall Street Journal.

In 1996, Wigand approached CBS and on February 4th, 1996, a show called "60 Minutes" aired an interview of Wigand. In this interview, Wigand publicly disclosed the information on how companies have been lying about the safety of cigarettes and attacked the tobacco industry in front of the whole of the United States. A sham, carefully curated since decades by the tobacco industry was finally out in the open.

Personal Costs

What Wigand did in front of the law and on the national television was nothing short of heroic. His whistleblowing impacted the way several cigarette-led diseases were perused and diagnosed. Also, it paved the way for an intensive policy regulation that wasn't present in the tobacco industry until then but was much needed.

However, he paid too many personal costs when his story went public. There were risks to his personal safety and life because he had taken up beef with a full industry and this put him under enormous pressure. Due to this, he took to drinking and suffered from a bout of alcoholism. All of these stresses took a toll on his marriage and he divorced his second wife too.

Brown and Williamson also kept on with their ruthless smear campaign on Jeffrey Wigand's character as a way to take away the credibility of his claims.

What Now

However, after going through a few tumultuous personal and professional decades, Wigand now seems to be in a better space. Because of his whistleblowing in 1999, tobacco companies paid millions of dollars in public health settlements to offset the damages they created. He also reclaimed his personal life and found a wife in Hope Elizabeth May who is an author and lecturer.

Jeffrey Wigand is a public speaker, lecturer, and public policy activist. He has been a consultant with governments around the world on tobacco policy and its effects on public health

The man's name has gone down as that of a hero and as someone who has unexpectedly saved the lives of millions of people.

"I am honored that people think I am a hero," he once said. "But I do not accept that moniker as others are much more deserving of it. I did what was right… have no regrets and would do it again. As you see, we were just ordinary people placed in some extraordinary situations and did the right thing… as all should do."