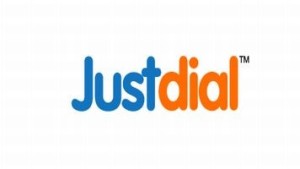 May 30,2016: The delay in the commercial launch of the e-commerce business, Search Plus, at Just Dial continues, which has, understandably, upset investors.
Due the huge difference between investors' expectations and actual performance, the company's shares fell 15% in two trading sessions after the company reported its March quarter results. After the company had reported its December and September quarter results, its shares had fallen by 22% and 17%, respectively.
Investors are upset with the delay in the commercial launch of the company's e-commerce business, Search Plus. And until the December quarter, growth in the core search (classifieds) business had been falling, which was a bigger worry.
It is to be noted that the core business has recovered marginally.  Year-on-year growth in search revenue stood at around 13% in the past quarter, up from a low of 11% in the December quarter. Paid listings grew by 3.9%, sequentially, up from the 1.5% and 0.8% growth in the preceding two quarters. Analysts at Nomura Financial Advisory and Securities (India) Pvt. Ltd point out in a note to clients that in absolute terms, paid listings grew by around 14,000 sequentially in the March quarter, far higher than the 3,000-5,000 additions in the preceding two quarters.
Shortage of staff in search business is the reason stated behind the drop in growth rates and that it is taking steps to correct this. The company increased its sales staff by as much as 944 people, and told analysts that it plans to increase it by another 2,000-2,500 people in financial year 2016-17.
There are some headwinds in the form of a high base as well as a change in accounting norms, which may lead to lower revenue recognition yet there are early indications of a recovery in growth, . Reported growth, therefore, may not look very impressive in FY17. Having said that, it's heartening to note that the company is taking the necessary steps to fix its core business.
As far as the extreme reaction of investors are concerned, that seems to be a function of rosy expectations ahead of the results announcement. Note that after the sharp drop in the company's shares post its December-quarter results announcement, Just Dial shares had recovered nearly all of those losses ahead of the March quarter announcement. In that backdrop, investors had it coming. Also, ahead of the results announcement, Just Dial traded at around 40 times estimated earnings for FY17. A correction was necessary.
Image Source:moneycontrol.com
Also Read:Startups Losing Investors' Interest; Investments Plunge To 24%
Fund Raising Challenges Faced By Start-ups
Comments
comments