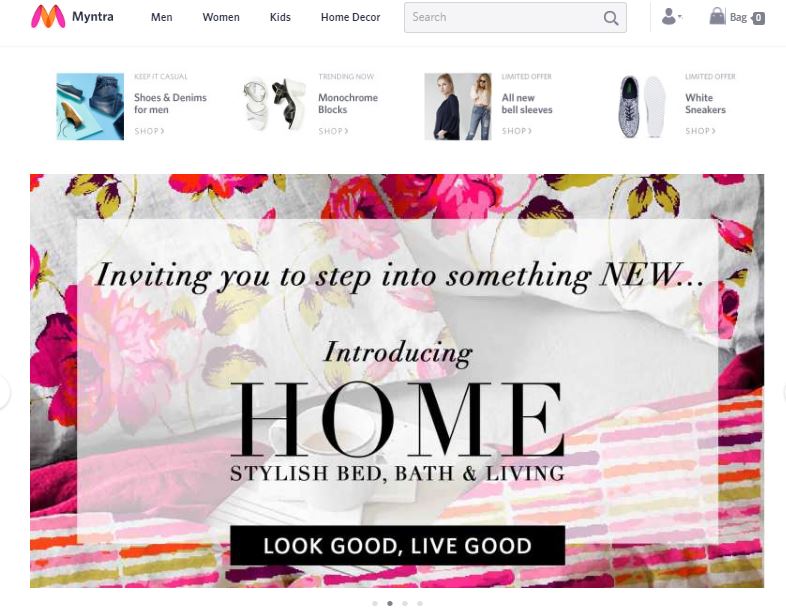 30 May 2016, BENGALURU: Online Fashion returns to its desktop version, ahead of June 1st launch date. The company had shut down website less than a year ago when they began app-only strategy.
The company is now targeting to achieve its sales by 90% this financial year by revamping categories and re-launching the desktop site despite cutting costs on offers and logistics. The company also expects at least 15-20% sales through its website.
According to sources and reports by HT Media, CEO of Myntra Ananth Narayanan said, "We've streamlined costs in a big way. By improving our product selection, we've managed to cut discounts significantly. We've cut the long tail and added more big brands, and styles within big brands that have the highest sell-through rates. We've added top local and international brands like Louis Philippe, Forever21, and Marks & Spencer that are not available anywhere else and these brands are doing really well for us. We're using data to figure which brands and styles have the highest sell-through rates. The number of styles (200,000) in our existing categories has stayed the same and will stay the same, but our revenue per style has gone up dramatically".
Commenting on logistics cost cutting, Narayanan said "The number of miles a package travels is much lower now, and we're also using surface transport a lot more than air (thus cutting costs). We're planning better in terms of when to increase and decrease our supply chain costs by aligning them with demand. When demand is higher we're able to scale up by working with external logistics players and not increasing our capital costs. The number of times people come to Myntra has also increased significantly, which lowers our customer acquisition costs".
Flipkart's owned Myntra re-launched its mobile website earlier this February. The company also improved the user-interface in its mobile app to increase customer engagement through the addition of features like fashion feed (similar to that of Facebook Inc.), among others.
Also Read: Here's Why Myntra Is Returning Back To Its Desktop Version