3 November 2016, USA :
You must've come across lots of memes and trolls, be it GIFs of Trump, Clinton or even Siberian Huskys, you'll be amazed to know that the makers of GIFs- a company named Giphy doesn't have a revenue to show! And yet, it raised a Series D funding round of $75 million from a series of venture capital investors. Now the company is valued at $600 million!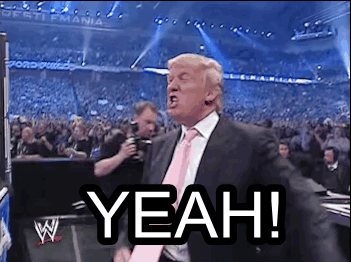 Giphy is an online database and search engine that allows users to search for and share animated GIF files. It was founded by Alex Chung and Jace Cooke in February 2013. The idea for the business came when the pair was having breakfast, musing on the rising trend of purely visual communication.
The round was led by Draper Fisher Jurvetson, as well as Institutional Venture Partners and China Media Capital. This investment will effectively double the amount of capital raised by the New York-based company.
"We believe GIFs are emerging as a format that consumers love and will be really important to advertisers as well," said Barry Schuler, a partner at Draper Fisher Jurvetson.
Giphy serves more than 1 billion GIFs per DAY, and growing. GIFs via GIPHY are seen by more than 100 million Daily Active Users. GIF viewers via GIPHY watch more than 2 million hours of GIFs per DAY. Giphy is the new YouTube, I suppose!
Getty Images
Also read-
Comments
comments