Jyoti Thakur is the manager of design usability at Snapdeal. She has over a decade of experience in the IT industry and a Certified Usability Analyst from Human Factors International (HFI), USA. Her expertise includes problem solving through good understanding of user centered design principles, user research, design of high-level user interface architecture for the web, GUI and formal/informal usability testing, low and high-fidelity prototyping. In this interview with TechStory, Jyoti talks about her roles and responsibilities as the Manager of Design Usability at Snapdeal.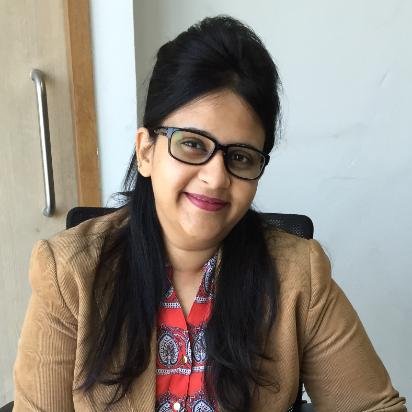 As a usability manager at an ecommerce company, your role is key in acquiring and engaging customer on your website. Tell us more about your role. What are some of your key priorities?
My role involves setting up in-house usability lab, building research team capacities through mentoring and training. We at Snapdeal help to build world-class customer experience by delivering valuable insights through qualitative and quantitative research.  With a knack for understanding human behavior, we make sure to build user centric products that set new standards in usability and aesthetics, which is easy to use & give positive experience to users while shopping through Snapdeal website & apps.
I am also responsible for leading, analyzing, reporting and presenting findings with actionable recommendations for implementation, producing deep study of consumer insights based on observation & insights through different methodologies adopted during the process. Provide consultative services to help identify consumer research needs and implement the appropriate methodologies including online / telephone surveys, focus groups discussion, study cross-cultural research by ethnography research, A/B Testing, Card Sorting, in-depth interviews (one-on-one interview), website & apps usability, secondary research, competitive analysis, social listening, insights videos, and mystery shopping.
What are the trends that we are seeing in terms of customer behavior?
Life is moving at such a fast pace with a competition among peers, hectic schedule & spending more time on devices.
New technology is influencing consumers buying habits & they have become smart & aware about the good discount available online. There purchasing decisions have increased with ease of smartphones; they compare prices & product reviews, take family & friends' advice & then buy.
A significant behavior among the online shoppers is to visit markets, malls – try & explore the product, compare prices & then buy.
However, recent studies have shown that online buying behavior varies according to Gender & Age. Where youngsters are more prone to buy products online, due to time crunch. The elderly on the other hand prefer comparing prices & then buying either from markets or online but they are more price sensitive. An interesting perspective towards this study is that the age category between 16-24 years in particular are choosy as well as experiential towards buying products online & buying different products across different categories.
[box type="shadow" align="aligncenter" class="" width=""]Also Read:
Shaping Innovation and Future of Technology at Dell – Mini Shah, Director of Engineering @ Dell Networking R&D Center ![/box]
What are some of the things that you are currently undertaking to drive more customer engagement and retention at Snapdeal?
We study our consumers very closely, by understanding them; their online browsing pattern & their purchasing habits. One will not denied; no e-commerce will ignore the fact their consumers lives in an integrated online/offline world & they need to make sure they have an appropriate presence on the channels where their consumers are with appropriate platforms to use. Whether it is online purchasing or online-to-offline buying.
We try to understand our consumer & provide personalize experience.
It's the next era for ecommerce to lead the way in defining the next generation of customer experience with ecommerce personalization, delivering more accurate, relevant, & personalized touch points in website & apps. Most of the ecommerce simply present the best trends to all the online shoppers, which isn't necessarily relevant to each customer. If product once bought is not required to show the same or similar product again for short duration of time, while it is advice able to show product matching to its needs. For e.g. person who bought LG window AC, need to see stabilizer & not Voltas window AC as he already bought window AC.
Personalization also referred to as one-to-one marketing, you can give thousands of your customers the personal shopper treatment simultaneously. Advances in technology mean that products are able to read consumers & give them what they want – sometimes without even being asked. This is what our consumer want. Let the consumers feel as though the online store was designed just for them, that each offer & message they encounter is relevant & timely & customize for them. Make them feel we care.
What are some of the most critical projects that you have come across in your current role? How did you overcome the situation? What were your learnings?
Many critical projects came across but the interesting one is vernacular. It was built to support multi languages, targeting tier II & III. We interviewed & did app testing with tea hawkers, rikshaw wala, tobacco/pan shop, security guard & many more. It was easy to interview people who can speak & read Hindi or English but with rest it was major language issue. We finally took help from different team within Snapdeal who were well verged with different languages for translating the language.
Consumer from different place has different mindset. Cultural & regional practices & customs have always affected customer buying patterns & behaviors. Our observation was the variant trends in different parts of the country; intensify the need to diversify the products extended & interface offered. With studying the different preferences of all regions in terms of colors & patterns, it's easy to evaluate the underlying perspective offerings that cater to their taste. With the growing market & dependency on ecommerce, the interface too becomes a platform to offer the preferred products & services.
Using their day-to-day verbiage to experience & customized designing will eventually lead to a higher market penetration & customer loyalty to Snapdeal. Using similar verbiage of radio & local newspaper will build strong connectivity between them & technology.
[box type="shadow" align="aligncenter" class="" width=""]Also Read:
Stay Positive And Believe In Yourself – Nothing Is Impossible – Charu Malik, Head, Decision Science @ Snapdeal[/box]
Can you tell us about life as a Woman Leader at Snapdeal? How does Snapdeal help its women folks to succeed?
At Snapdeal, we focus in creating an ecosystem to retain existing talent and attract fresh talent. From a development perspective, The company offers rigorous training to help women expand their network, connect with senior leadership, and hone their skills for advancing to the next level.  The company also hosts technology meet-ups and hackathons on a regular basis to maintain high performance standards and drive great work, we recognize the role that training plays.
Diversity is a way of life at Snapdeal and there is a strong diversity and inclusivity programme called Advitya that helps women get mentorship, leadership skill training, guidance for handling work during maternity, health and counselling programs.
What is your success mantra – some of the key learnings in life that you stick to?
As far as I think we all are individuals different from each other with a very different set of objectives to achieve. What we don't realize is that this is real-life with no retakes and retries, all I try to do is give my best with all my abilities. As a professional/corporate, we undertake a lot of challenges, so we are well trained for it by default. This time, why not take up a challenge for something that can help you surpass the other challenges of the day with ease.
What advice would you give your 20 year old self?
For women that aspire to play leadership roles, I think sometimes we create self- made barriers. But I believe that the biggest barrier might be self-belief. Overcoming inhibition, and believing that one can lead, is usually the first and biggest step to actually doing it.
[box type="shadow" align="aligncenter" class="" width=""]Also Read:
Savneet Shergill,Director Talent Acquisition, Diversity & Inclusion At Dell- The Possibility To Play In A Level Playing Field Is Very Much Real In Tech Industry![/box]
How easy / difficult it is for women in tech to break the glass ceiling? What would be your advice to other women trying to break the class ceiling?
Women must be encouraged to dream high and big in technology careers, and organizations must support them with the right culture and environment, and infrastructure of learning and development to achieve these goals. I believe the female voice includes the diversity and imagination of a core group of people, who care about how wonderful and innovative technology can be.  At Snapdeal, we focus on encouraging women in taking steps towards achieving long term goals.  People stereotype women, but I have to say, women can equally do the job just as effectively as men.  Just be good, be the best in your work and you certainly need to be SME- Subject Matter Expert in your chosen area and trust me success will not be far from you.