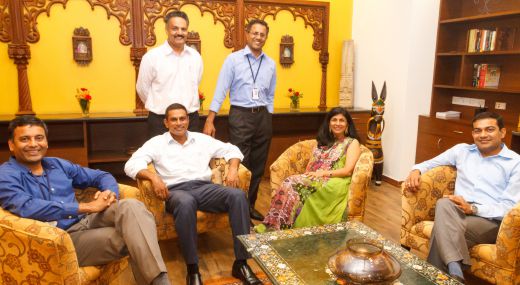 24 April 2017, India:
Bangalore-based Kalaari Capital is on board to sell Snapdeal to Flipkart as per the report by ET. SoftBank Group, who has the largest stakes in Snapdeal is trying to get the assent of other board members Nexus Venture Partners and founders Sachin Bansal and Binny Bansal.
Kalaari Capital is an early-stage, technology-focused venture capital firm with $650 million in assets under management. Since 2006, it has empowered visionary entrepreneurs building unique solutions that reshape the way Indians live, work, consume and transact. Along with capital, Kalaari focuses on a long-term partnership with entrepreneurs to help unlock large value through disruptive innovation.
"After sustained discussions, they (Kalaari Capital) are now on board… There is an understanding that they will work with SoftBank down the line," a source told ET. Talks between Nexus and SoftBank are also continuing.
As we reported on 5th April, SoftBank is keen to merge Snapdeal with India's largest e-commerce marketplace Flipkart. But, the board members are disagreeing to the terms. But with Kalaari Capital giving a green signal, SoftBank will manage to get Nexus Venture Partners on board soon. To go ahead with the sale, SoftBank Group needs two of the major shareholders of Jasper Infotech so Nexus Venture Partners will hold the key. Sachin Bansal and Binny Bansal's stand is not yet clear regarding the deal.
Snapdeal-owned Freecharge is in sudden demand, Post Paytm, now even Flipkart is interested in acquiring the digital wallet. Two other players who have looked at FreeCharge before, and remain dark horses, are US-based PayPal and Naspers-backed PayU, the ET report stated. (Image- Kalaari Capital)
Also Read: Flipkart-Snapdeal Merger and its Complications!