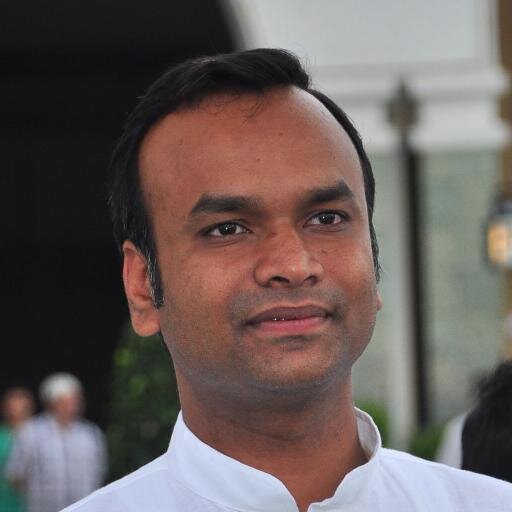 26th July, 2016 Bengaluru: The Government of Karnataka has set-up a dedicated start-up cell for speeding up the implementation of the initiatives under its start-up policy and its IT minister Priyank Kharge says, "This is the first time in India that a government has come up with a dedicated Start-up Cell guided by the Start-up Policy, which envisages the growth of 20,000 new start-ups, including 6,000 product start-ups, by 2020 in Karnataka,".
Also, in an already thriving ecosystem in the city of Bengaluru, the state's capital, the IT minister has promised to mobilize fund of funds up to Rs. 2,000 crores. The details as outlined by the minister in his own words: "Karnataka is a pioneer in funding the growth of the IT industry through its KITVEN (Karnataka Information Technology Venture Capital Fund)-1 and 2 funds. Now, under the Innovate Karnataka initiative, the State government will provide start-ups with financial support equivalent to approximately ₹400 crore in the form of grant/equity, through the various funds. To strengthen the start-up ecosystem, we would like to mobilize ₹2,000 crore for investment in start-ups through government intervention alone, over the next five years,".
Aims and Actions
"I want to help Bengaluru get listed among the top 10 startup ecosystems in the world as we are growing at a tremendous pace. The government will help push it further with Startup Karnataka, which will give them access to funds and policies that nurture and incubate startups" adds, Priyank Kharge. Also, a start-up portal www.startup.karnataka.gov.in has been launched to enable, educate and access benefits for startups registered with it.
To aid start-ups in every possible way, a Booster Kit established with the cell has a multitude of features and functions ranging from software tools, cloud credits, access to mentors, legal and accounting consultants; access to State-funded and supported incubators, among others. And, with the booster kit available to all startups registered with the Karnataka start-up cell, it acts like a single-window agency through which startups can get access to to a complete ecosystem needed for their growth from an idea to enterprise stage. Check the complete booster kit here.
The government has collaborated with large corporations such as IBM, Digital Ocean, Amazon Web Services, Microsoft Bizspark and KEONICS for cloud services, while, for providing virtual telephony and Internet services, mGage, Knowlarity, Exotel, Ozonetel, BSNL, Vodafone and Airtel have partnered the cell. For debugging, testing and other software tools, CanvasFlip, FlexingIT, Headspin and Erospike have been consigned. And, payment gateways such as Citrus, Razorpay, Instamojo and ProfitBooks have also supported the initiative.
The government sprang another pleasant surprise with the scheduling of the first Open House on August 16, at 10,000 Start-ups Warehouse in Diamond District, Old Airport Road, Bengaluru. Being the first-of-its-kind, it aims to address issues, grievances and to obtain feedback periodically on the implementation of its initiatives; the monthly open house is planned under the chairmanship of the Minister.
It is worth noting that, within the last 12 months, 725 seats have been created through Karnataka government's support to incubators, and about 300 seats are currently available at subsidised rates in 10,000 Start-ups Warehouse, the State government's incubator for tech start-ups set up on PPP basis with 91springboard, GoK-IAMAI mobile 10X Start-up hub, and Bengaluru Bioinnovation Centre, among others.
Also Read:
Startup India : Government Certifies 20 Companies as Incubators