KFC in partnership with Beyond Meat is going to add plant-based chicken to its menu nationwide in the US for a limited time. The decision comes after years of testing to replicate the taste and texture of whole muscle chicken, like chicken breast. Back in August 2019, two restaurants first tested plant-based chicken, which was sold out in less than five hours.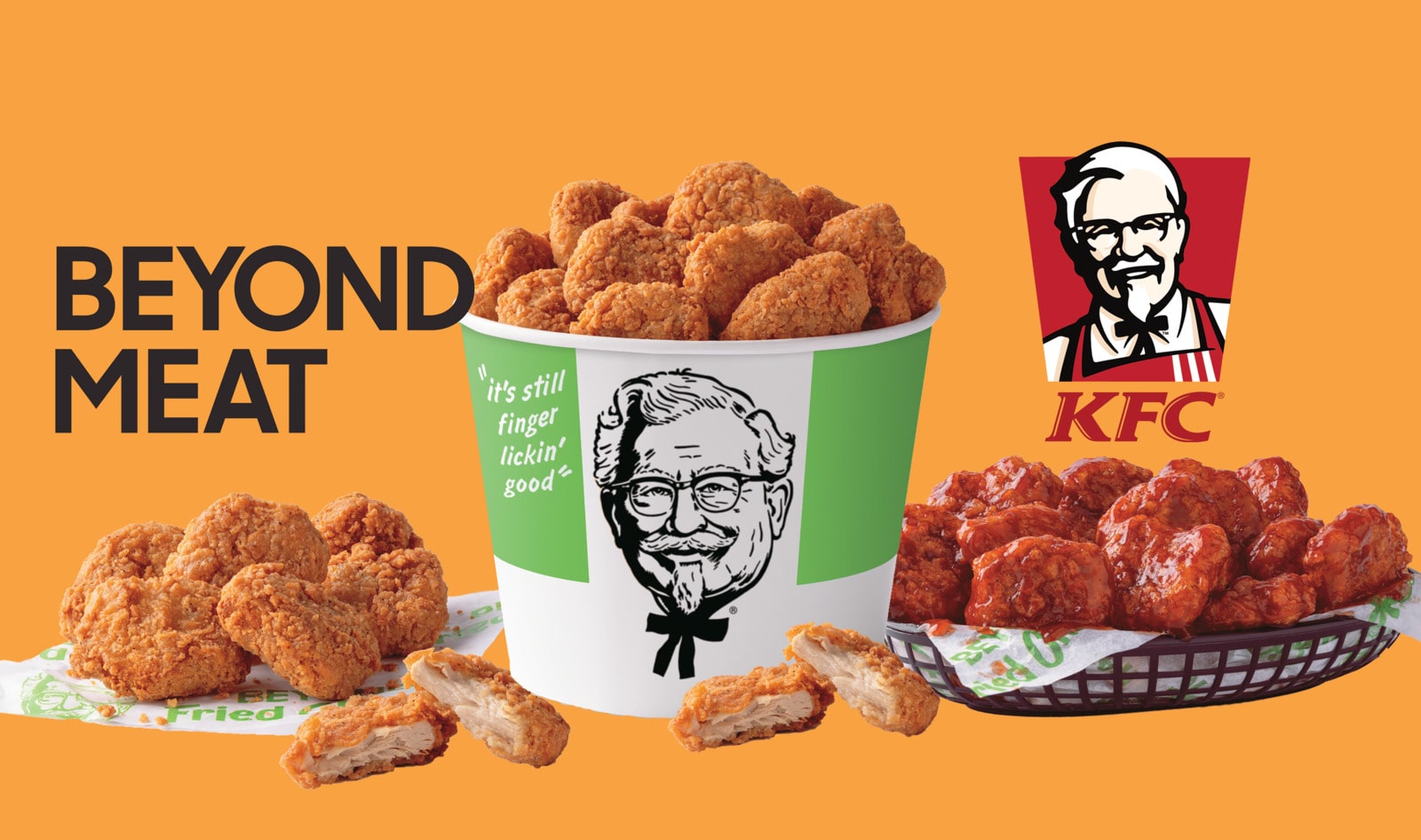 Two years ago, KFC already tested such new items in specific locations, Nashville, Charlotte, N.C., and southern California. The item comes back to the market as people are looking out for healthier options as a part of the new year's resolution. U.S. president of KFC, Kevin Hochman said, "This is really about where the customer is going; they want to eat more plant-based proteins. It's January, so it's a time of New Year's resolutions and wanting to do something different in your diet."
In America, people are cutting down on meat consumption as part of environmental reasons and the growing popularity of plant-based foods. Various substitutes replacement are being preferred. Beyond Meat CEO Ethan Brown said, "From a supply perspective, we feel really good about it, and it's something we have experience within initial trials,"
Sales this year
Despite the COVID omicron variant cases surge in the country, Brown, and Hochman is confident about this year's sales. This partnership comes as the country is hit with a national labor crunch. Many eateries have been short-staffed and not many are opting to change menus at this time of the year. Also, this is at the time when workers call in sick due to being exposed to the COVID variant. It has largely impacted businesses as a whole.
Almost a year ago, Beyond Meat announced officially its partnership with Yum. They have been working on making plant-based foods for Pizza Hut, KFC, and Taco Bell. Chipotle Mexican Grill rolled out plant-based chorizo Monday at its restaurants nationwide. It also is targeting customers who are trying to eat less meat in 2022.
Brown said, "We're continuing to grow the operations team; they did a lot of work to help the team get ready in these final days. They've helped us prepare for this and we brought in, I think, some of the top executives in the industry." Talking about the tie-up with Yum. Beyond Meat, it looks to get back on track with their stock. In the last 12 months, shares have lost half their value, dragging the company's market value down to $3.9 billion.