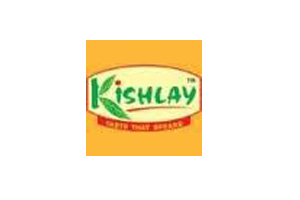 25 July 2018, India:
Snacks maker Kishlay Foods has raised ₹100 crore in fresh round of funding. The funding round was led by Norwest Venture Partners (NVP) and D.K. SuranaKishlay Foods, promoter of Intensive Softshare Services (Intensive).
The transactions involved a combination of primary and secondary investment, the company said in a statement.
The company will use the fresh capital to buyout undisclosed business partners. The company will also use the funds to expand distribution in North and East India markets, launch additional product lines, and enhance the management team.
Sandeep Bajaj, CEO of Kishlay Foods, said, "Kishlay foods is well positioned to penetrate deeper in its home markets and expand further in new geographies and products. Kishlay is excited to partner with NVP and Intensive and will benefit greatly from the support of external investors as it looks ahead on to its next phase of growth."
Sumer Juneja, Director at NVP India said, "As part of Norwest's investment focus on food tech, packaged food and food services, we have been tracking Kishlay Foods for a long time, and have been extremely impressed with the quality of the team, the company's rapid growth and strategic execution."
Sameer Juneja added, "The large organized snacks market in India is estimated to be $8 billion and is growing at 20% CAGR. With its unique products and growing distribution network, Kishlay is well positioned to capture this opportunity."
Boutique investment banking firm Intensive Fiscal Services acted as the sole financial adviser to Kishlay Foods in this transaction.
(Image – NR Solutions)
Comments
comments