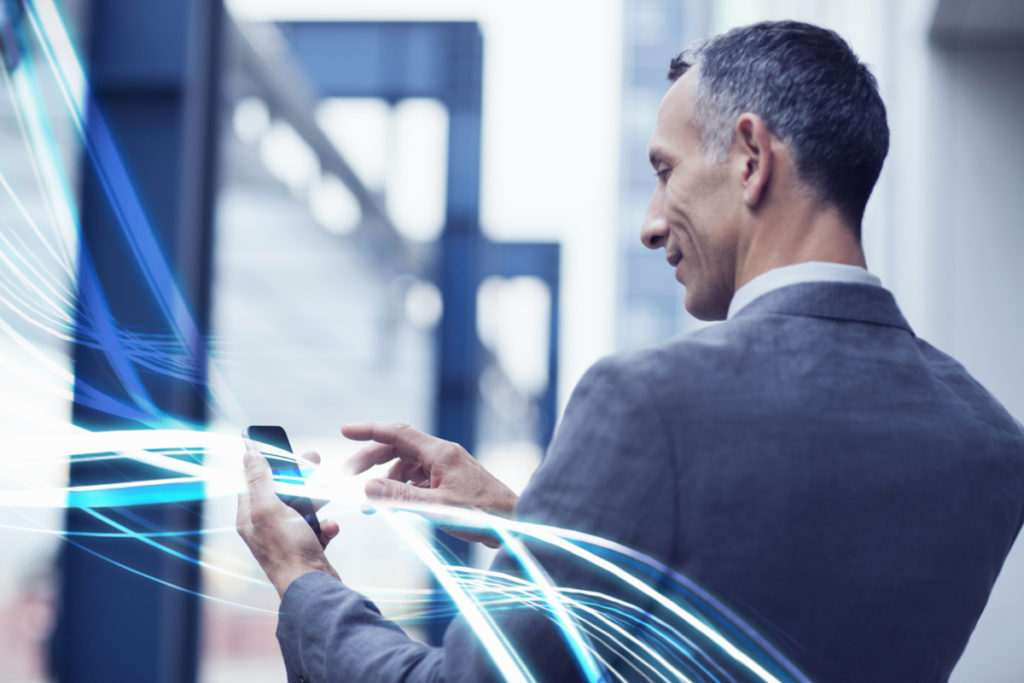 There are millions of apps in the app store, but in order to ensure the success, some important points before launching the mobile application should not be overlooked.
Nowadays, businesses of all sizes are following the mobile trend and they know that an effective mobile strategy include more than just a mobile-friendly website. Thus, mobile apps are now widely preferred by several business owners and you will notice that businesses you interact with irrespective of their size have their own dedicated mobile app. Due to this, there are numerous apps in the App store. It is considered as the new way of building businesses as well as for promoting growth.
The main motive of entrepreneurs behind having an app is to reach out to target audience with great ideas for enhancing the growth of business. With it, they can avail the benefits of news feeds, user accounts, messengers, news feeds and many more.
On the other hand, a mobile app for your business can greatly contribute to your brand awareness or can build your brand. It is said that the more often you can get customers involved with your app, the faster they will be inclined to buy your product or avail your service. Moreover, providing value to your customers through a mobile app is also very easy. So, kick out the old point-collection card system and make it possible for your customers to collect their rewards through an app.
Popularity of Companies Developing Mobile App
With the huge popularity of mobile app development, a large number of companies are coming up with qualitative mobile app development service. Such firms are engaged in providing effective solutions, which ensure that you reach your niche market in order to make sales and enhance business growth.
The developing methodologies help brands gain huge excellence or help you to turn sporadic-ideas into streaming revenue. Such companies have a team of highly creative as well as artistic minds in their development team to boost the growth of mobile applications.
When the coding is done, testing is finished and when you are finally ready to launch your final app in the app store, it is the time to check some strategic procedures, which are required to be considered properly:
Determine Your Marketing Plan
You can't just throw an app in the store. There is a need of a proper app marketing and you should also have a website for your app. This website should have a well-targeted landing page, which gives proper explanation about the app and gives announcements regarding any changes as well as updates, allowing users to stay informed.
Related Read: Rohan Patil Tells Us How To Engage With Your Audience For Efficient Mobile App Marketing !
In this way, you can collect email addresses in order to make an announcement of the future development plans. It helps in increasing the curiosity of users and engages them with the app in an effective way. In addition, there are some points under this category that needs to be checked:
Invest in Market Research
While researching the key players in the category your app operates in allows you to know the categories they are targeting and unique names for apps etc. This is said to be a useful strategy in getting your app in front of the audience.
Have a Proper Feedback
After developing your app, ask your entire team to send in their feedback, but they are not the real target customers of your app. Beta testing is considered as the best way to get some unbiased feedback from audience and for organizing such testing, TestFlight is a great platform. In addition, for recruiting beta testers, identify the target customers and find out the channels that allow you to reach them.
Plan the App Release Date in Advance
When you decide the date in advance, it will help you to get press coverage. You should also keep the track of announcements in the tech world. Lastly, build anticipation around your app and get is previewed by influencers.
Find out Power Users and Decision Makers
A decision maker is defined as a person who help you in distributing the app in not only the enterprise, but also among like-minded users. On the other hand, power users are also known as decision makers, but they are app-savvy and are well-aware of your industry as well as vocal with their feedback.
These users are known as your target because they will provide sufficient feedback on several aspects of your app such as UX, UI and workflow. With the help of their feedback, you will get to know the areas where improvement is required.
Choose the Platform
Android is known as the market leader in terms of retention and adoption, whereas iOS apps are comparatively more profitable. This means that if your monetization strategy is dependent on paid-for apps, then iOS is the best choice. In addition, you should consider all the pros and cons of both the platforms.
Identify Your Bug-Fix Plan
It is believed that even after proper testing, you will get to see unforeseen bugs, which you need to identify and fix them immediately. This is because apps with bugs are rated as poor in the app store. For this task, you need a developers who can fix such problems.
Get To Know the Publishing Process as well as Terms of the App Store
It is important for you to read the publishing workflow and terms of service on both Google Play and Apple Store. You also need to know what you can't publish. It is good to understand such terms before you even create the app.
Follow Tracking Setup
There are numerous tracking and analytics API in the market that help you in tracking the user engagement in which some of them can detect where you lose your users in the app. Later on, you can re-valuate the way a specific screen or workflow is designed. It is said that analytics are very important to new app owners.
Plan to Outreach to Industry Newsmakers
If you are designing an app that plays a vital role in solving a problem in the finance industry, then it is good to reach out to financial bloggers and request them to review your app. You can also outreach to sites that publish information of your industry. This is considered as an effective way to to get your app out to the public.
Check the Loading Time
When your app takes time in loading, then losing that string with users is very common and it also creates a negative impression in the mind of users, which gives them a bad experience. In order to avoid this problem, use the loading indicators and animations to give them an assurance that it is still working.
Related Read: 6 Steps To Carry Out Before Launching The Product !
A lot of effort is required into building an app, but for the app to be successful, some pre launch considerations should not be ignored.
(Disclaimer: This is a guest post submitted on Techstory by the mentioned authors. All the contents and images in the article have been provided to Techstory by the authors of the article. Techstory is not responsible or liable for any content in this article.)
About The Author:
Prateek Saxena is Managing Director of Appinventiv Technologies, a mobile app development company that provides mobile solutions to various industries. He loves to write about mobile applications, startups, entrepreneurship and new technologies. He has contributed for various reputed platforms like TechInAsia, iAmWire, BusinessZone, DZone and AllTopStartups.