In a shocking turn of events surrounding the collapse of the once-mighty crypto exchange, FTX, lawyers and legal experts are now turning their attention to the alleged role played by Sam Bankman-Fried's (SBF) parents, Joseph Bankman and Barbara Fried, in the downfall of the exchange. Alarming questions have arisen concerning their involvement, raising suspicions of their contribution to the multi-billion dollar FTX fraud.
The Parents Behind the Scenes
Sam Bankman-Fried, the visionary behind FTX, reportedly didn't walk this path alone. His parents, Joseph Bankman and Barbara Fried, were purportedly integral to several aspects of the exchange's operations. This included marketing, advertising, and even the launch of the FTX Token (FTT). Their involvement in the exchange's decision-making processes has come under scrutiny.
According to reports, SBF's parents leveraged their extensive network and industry insights to facilitate FTX's meteoric rise. Bankman and Fried were renowned figures at Stanford University, where they shared their knowledge at the law school for over three decades. Their influence within the crypto world remains a matter of concern.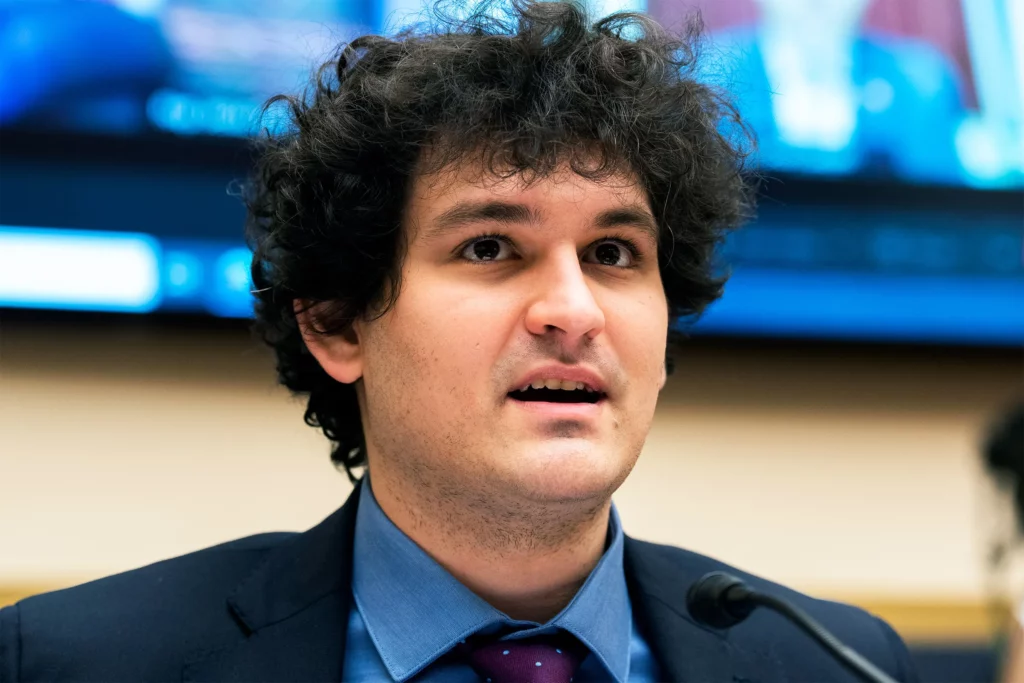 Profits Amidst Collapse
The collapse of FTX in November 2022 sent shockwaves throughout the cryptocurrency community. While Sam Bankman-Fried faces multiple lawsuits and charges for orchestrating the exchange's alleged fraud, his parents have managed to evade formal charges thus far. However, they have not escaped the financial gains, having reportedly profited to the tune of over $26 million in various forms, including cash and real estate, from the exchange's proceeds.
The Questionable Involvement
People familiar with the matter have suggested that Joseph Bankman was directly involved in a $20 million FTX commercial aired during the 2022 Super Bowl. This raises concerns about his potential influence on the exchange's marketing strategies and decisions. Moreover, prosecutors have indicated their interest in the legal advice sought by SBF from his father during his tenure as FTX's chief executive.
The revelation of Bankman's involvement in meetings discussing tax issues and marketing materials development for FTT, the cryptocurrency pivotal to FTX's collapse, adds a layer of complexity to the situation. It's especially intriguing considering SBF's potential reliance on an "advice-of-counsel" defense, which hinges on the guidance received from lawyers during FTX's operation.
The Legal Battle Continues
Sam Bankman-Fried and several FTX insiders have been accused of misappropriating billions of dollars of customer funds, marking it as one of the largest frauds in American history. Despite the litany of charges against him, including fraud and money laundering, SBF maintains his innocence.
One critical aspect in this saga is Bankman's role in the decision to relocate FTX's headquarters to the Bahamas from Hong Kong, a move that has further fueled speculation about the exchange's actions and intentions.
Additionally, a lawsuit by FTX's current management in July alleges that funds, including a $10 million gift to Joseph Bankman, were mismanaged, with the money being used for SBF's legal defense.
The Super Bowl Appearance
Notably, Joseph Bankman made a cameo appearance as a U.S. founding father in an FTX commercial during the 2022 Super Bowl. In this ad, Bankman defended the U.S. Constitution against comedian Larry David's critique, adding another layer of intrigue to his involvement in the exchange's activities.
The Fallout and Ongoing Questions
As FTX's fortunes plummeted and customer withdrawals surged, the exchange found itself unable to meet its obligations, ultimately filing for bankruptcy. The revelation that FTX did not hold one-to-one assets of customer reserves further deepened the crisis.
Crypto lawyer John Deaton has now taken to social media to expose the financial transactions involving SBF's parents, casting a shadow of doubt on their role in FTX's financial affairs.
As legal proceedings continue, the spotlight on Sam Bankman-Fried's parents and their involvement in the dramatic collapse of FTX remains. Alarming questions persist, and the crypto community watches closely for answers and accountability.
For more such update on Crypto keep on Reading Techstory