Lead Edtech startup experiences another round of layoffs. The Edtech unicorn has laid off 60 employees in this round of layoffs. However, the company has denied calling it a lay off. The company said that it was part of their annual strategy and " We have grown 2x this year and are hiring for growth. if projects don't meet success criteria or don't fit our strategic road map, teams are either assigned or asked to seek other opportunities. This is a regular business activity and a normal churn of 1-2% in an organization of 2000 people," a company spokesperson said.
The company had previously experienced it's first round of layoff in August 2022. The Edtech unicorn laid off 100 employees after reviewing annual performance. The company sacked 100 employees to cut down it's expenses after the uncertain economic conditions.
The company reportedly announced to buy the India k-12(kinder garden to 12) vertical of pearson. Pearson is a British- owned education publishing and assessment service to schools and corporations, as well for students directly.
About Lead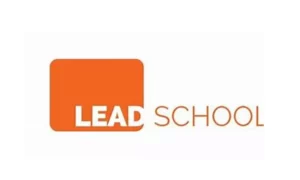 Lead is Edtech's startup company that was started in 2012 by Sumeet Mehta and his wife Smita Deorah. According to his LinkedIn profile Sumeet Mehta has done masters from Indian Institute of Management, Ahmedabad. Lead is basically a platform that collaborates with schools and help them in providing modern and possibly best education for their students. Lead is distinctive from other Edtech famous startups such as BY JU'S, Vedantu etc. Unlike these companies Lead does not apart students from their schools or teach them to learn extra from their platform rather than they collaborates with schools only and provide schools with best possible curriculum, modern technology etc.
Lead is India's largest school Edtech company powering 2000+ schools to deliver International standard education. Lead offers products for schools, students and parents separately. lead school offers training for teachers, integrated system that provides everything including ERP attendance, digital education, infrastructure etc. whereas Lead student provides online classes, courses, solutions, creative learning etc.
The company was started with a basic vision of providing valuable education to as much students as can. Reportedly Smita Deorah started the initiative of Lead school after noticing the poor quality of education in India in the form of an NGO and in the span of some time Lead school became India's largest school Edtech company.
During the pandemic of covid 19 the demand of online education grew rapidly due to national lockdown in the country and education was also made online. Lead also started shifting to online mode and built a system called School@home.
The company reported revenue of 28 crores in 2020, 57 crores in 2021.