The television landscape is ever-changing, with new technologies coming to our shores every few months. Right from the picture quality to the content and the panel, technology has improved every aspect of your viewing experience. This is why if you are looking to upgrade your television, it is worth your while to understand new TV technologies that have the potential to redefine your experience.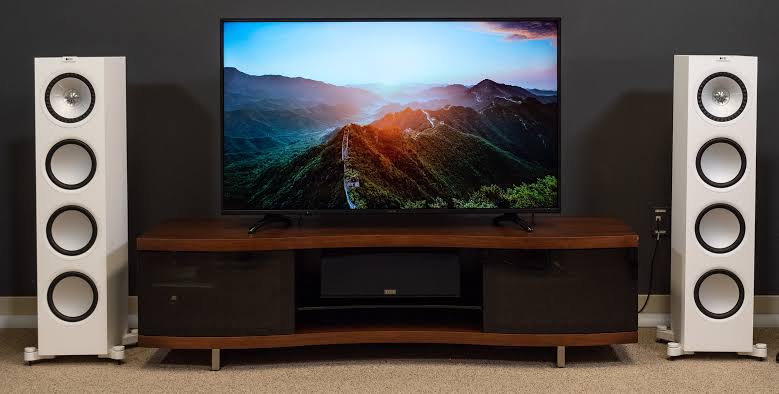 However, with TVs becoming more enhanced with cutting-edge innovation and features, buying a latest model can burn a hole in your pocket, especially if you are looking at the newest LED TVs such as the VU LED TV, Haier LED TV, Sony LED TV, and so on. Fortunately, you have an affordable option to bring home your chosen TV: Pay via No Cost EMI by shopping from the Bajaj Finserv EMI Network!
What is Bajaj Finserv EMI Network and why to buy a TV from there?
The Bajaj Finserv EMI Network allows you to buy the latest and best TVs and appliances online and offline via 60,000 partners in over 1,300 cities across the country. These partners offer more than a million products such as electronics, kitchen and personal appliances, gadgets, clothes, and groceries, all on No Cost EMIs! You can choose a Haier LED TV, Sony LED TV or VU LED TV here, and find the best models on offer. 
When you buy a TV on No Cost EMI, you don't pay anything more than its purchase price, which means that you can save big while enjoying the benefit of spreading your cost into easy instalments! To buy your chosen TV without compromising on any feature, pay via the EMI Network Card, which gives you access to EMI financing up to Rs. 4 lakh. You can choose your repayment plan by picking anything between 3 to 24 months without overshooting your budget. Besides, you can also benefit from offers, discounts, and cashback that add value to your purchase.
Now that you know an affordable option to buy the latest TV, take a look at the modern TV technologies that are set to change the way you watch TV.
8K TVs
Having a screen resolution of 7680x4320pixels, which 16 times a Full HD 1080p display, an 8K TV boasts of enhanced display quality. This means you can see 16x sharper, richer, and detailed content on an 8K TV as opposed to a 4K TV. Though there is not enough content available to watch on an 8K TV as of now, these TVs are capable of upscaling 4K content. That said, buying an 8K TV still makes sense as you can save the costs of upgrading your screen and also future-proof your entertainment!
HDMI 2.1                                                  
An existing TV technology gaining popularity with time, HDMI 2.1 may be found in LG's flagship 4K TVs and other brands' 8K TVs. Not only does the HDMI 2.1 transmit content in 4K and 8K at higher refresh rates, but also supports a variable refresh rate, a much-wanted feature for hardcore gamers. 
IMAX Enhanced
A new licensing and certification home entertainment program, IMAX Enhanced is an improvement to the HDR technology. IMAX has partnered with DTS to create this certification. IMAX Enhanced looks to offer quality assurance for HDR and sound for 4K content. The brands wishing to get the IMAX Enhanced logo are required to meet strict performance standards as laid out by IMAX, DTS and Hollywood's colourists. This is to ensure the consistency of the quality of the content and sound produced by the devices having the IMAX Enhanced logo.
Variable refresh rates
If you are a serious gamer on the lookout for new technology to enhance your gaming experience, keep an eye on the introduction of the variable refresh rates in India. A by-product of the HDMI 2.1 standard, the variable refresh rate is currently supported by the Xbox One X and expected to be housed in gaming consoles such as the next Xbox and the PS5. A TV with variable refresh rate can effectively maintain a consistent frame rate and avoid screen tearing, which will certainly enhance your gaming experience.
Micro LED
A new screen technology, Micro LED is a future-proof technology that enables you to upgrade your TV to your desired size. For instance, if you have a 65-inch micro LED TV now and wish to increase the screen size to 75 inches in the future, you can easily do this by adding more micro LED panels. This way, you save the money that you would otherwise have had to spend on buying a new TV. Another plus point is that Micro LED uses microscopic LED technology where the LEDs are self-emitting, just like the OLED, but minus the burn-in problems.
Hybrid Log Gamma
Developed by the BBC in union with NHK, the Hybrid Log Gamma (or HLG) is an HDR broadcast format that stands out from its competitors mainly because it offers a brand new world of colour and clarity. Unlike SDR televisions, HLG TV sets are capable of displaying both SDR and HDR standard. This means broadcasters can now transmit both SDR and HLG format via the same broadcasting signal using less bandwidth. To end-users like you, this means that the HGL signal will display content in the HGL HDR format if it is compatible with your TV and thus offer enhanced picture quality.
Now that you have an understanding of the most important TV tech, you can choose the right television for yourself and your family. Instead of simply choosing the most innovative brand or a LED TV with all the technology listed above, select a model that has features you will actually appreciate and put to good use. For instance, if you are not someone who is keen on playing video games on your TV, steer clear of the variable rate technology. Before you go on to buy your chosen TV on easy EMIs, check your pre-approved offer from Bajaj Finserv to view your customised EMI plan and enjoy quick approval! 
Comments
comments