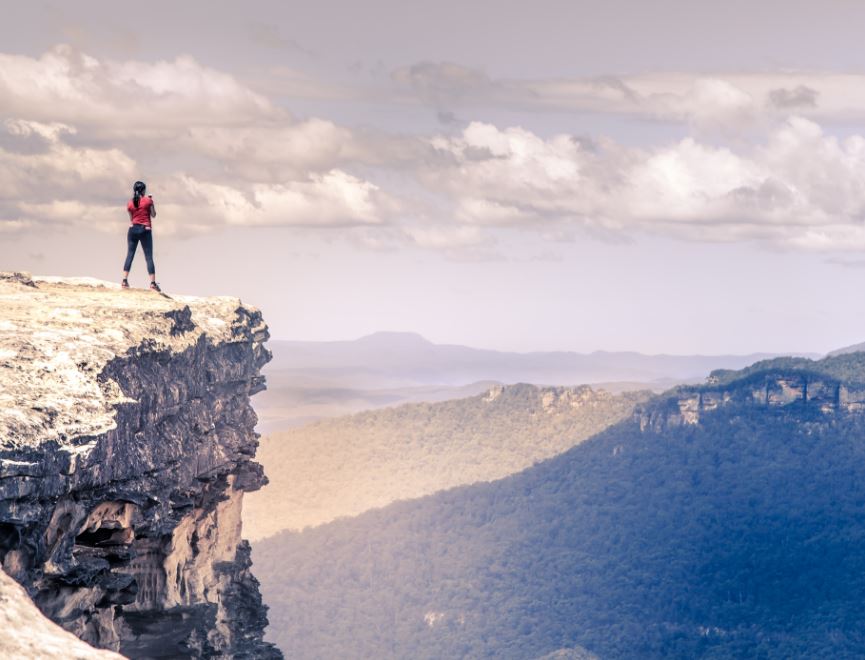 Anyone who works in the area of technology and startups has a fascination for the Bay Area. After all, this is where most of the latest technology in the world originates from. Startup founders have a special fascination for this place – there has to be something special about the place where 60% of the total world funding activity takes place, a place where stories of Facebook, Whatsapp, Snapchat and so on have unfolded, and therefore for a lot of founders it is a dream to have their company based out of the Bay Area and have a life in Silicon Valley.
There are certain perceptions that all of us have about the Bay Area and also there are some things that we have not heard of even after so much being written about this place. On my first visit to the Bay Area here are some of the things that I observed! My observations are limited to the people I have met and therefore if you think you have made some contrasting observations then I would love to have a discussion with you about the same.
Startups are not hiring tech talent in the valley
The bay area has the highest density of smartest people anywhere in the world. The area has some of the highest quality of tech talent in the world. However, most of the startup founders I met were not hiring tech talent from here and this was one of the most surprising facts for me to have discovered.
The startup founders I spoke to were first-time founders as well as serial entrepreneurs and their startups fell anywhere in the range of 0 to 5 years. Most of these founders had outsourced their tech development to people living in other parts of the USA or Eastern Europe or Asia. After having spent some time in the area it was fairly obvious as to why this was a trend.
Facebook, Google and some of the other big companies are continuously hunting for top tech talent and offer a lot of money and perks to their employees. So to hire and keep an employee in your startup even relatively happy you have to pay humongous salaries. And let's say you are able to match that kind of salary but if you employees are good they will be poached and most probably will leave in a short span of time.
Related Read: What Makes Silicon Valley Special !
So if you are a startup looking at the initial few employees who will stick around till your project reaches a certain state, then hiring tech talent in the Bay Area does not make sense for most startups. You, therefore, see many startups where the founders are based out of the Bay Area and are taking care of sales and business development and their tech teams are based elsewhere in the world.
Startup founders work from home
When you think of a startup in the bay area you think of an office – a small but young and bold looking office space may be even a garage office or an office which is a part of a co-working space. However, to my surprise, a lot of founders were actually working from home without owning any office space. And this was the case even for some very well-funded startups.
The reasons for this are multifold. Firstly renting an office space in the Bay Area can be quite expensive and especially if you do not have a team here there is no reason for you to pay that kind of money. Meeting are held at a friend's office space or co-working space office or mostly just at Starbucks.
Also when you are running a startup and are spending each penny wisely, it makes a lot of sense to spend that kind of money on other areas for developing your startup. Secondly, for all those who live in the bay area know that traffic situation is not exactly great and that daily commute to work can take up quite some time of your day.
As a founder your two most important resources are your time and money and working from home makes sure that both these resources are spent wisely.
It is raining startups here
Now, this seems fairly obvious, isn't it? You are in the Bay Area – the Mecca of all things startups and it is quite obvious that it will be raining startups in here. However, you do not realise the extent of it till you are actually here. Everyone and I mean everyone, whether or not they own or are related to a startup, understands the startup language and just like the rest of the world talks about politics or daily weather as small talk – the Bay Area is where everyone is talking startups.
One very interesting incident that happened during my visit here was when my Uber driver started asking me questions about my startup – questions like the ones investors ask and during the entire conversation I kept wondering if she was actually an investor. I later checked her out on Linkedin and she was a serial entrepreneur!
During my short visit, I have made a lot of interesting connections just by taking an Uber. My Uber drivers included – a serial entrepreneur, an entrepreneur who had just sold his company and was working on the next idea, a published author J Now that is quite an interesting lineup of people to meet on your daily commute.
Another interesting thing I observed was how Friday was the day of pitching. As a visitor, I had made various coffee shops my office and every Friday all you could hear in these coffee shops was someone pitching their ideas.
Related Read: How To Create Startup Ecosystems
So in spite of the difficult in hiring talent and the crazy cost of living why do so many startups set up their base in the area? It's because of the connections! You might be travelling in an Uber and your Uber driver could be your next big customer or you might be sitting on a train and the person sitting next to you could be a journalist you can change the fate of your company. It is very true that things move very fast in the Bay Area.
Everyone here, even the ones not working for a startup, understand the "startup language" and are more than willing to help you out or connect you to someone who can help you out. The large number of startups founders based in the area provide a lot of mutual support, mentoring and guidance to each other. The large number of startup and networking events provide a big opportunity to make right connections.