The world has witnessed a huge advancement in technologies. From Artificial Intelligence, Cloud Storage, Blockchain to The Internet of Things (IoT). These are the new age technologies. Over the past decade, there has been a massive uprise, which makes absolute sense since we are moving towards the era of smart and intelligent machines. This will not only save time but will also help in improving the quality of life.
One of India's leading enabler of connectivity and communication solutions for businesses is the Tata Tele Business Services, belonging to the prestigious Tata Groups.

Below is a list of Major IoT Solutions from Tata Tele Business Services for SMEs
IoT or the Internet of Things is one of the hottest technologies in markets. The reason is very simple. It gives you data and makes you aware of everything you need to know. This will not only make you aware of your competitors but you will have a good idea of your own company's strength and weaknesses and work accordingly to be more productive.
Now, what is the most important factor in business?
Well, a hint is, the era of "might is right" is gone, it's the time of "Data is power". So yes, knowledge, data or being updated about everything that is happening around you.
Tata's Asset Management gives you real-time updates on your valuable assets. So, if you're consigner, consignee, third-party logistics service providers or basically anyone who want to benefit from a real-time update of their cargo in transit. This is the ideal choice for you.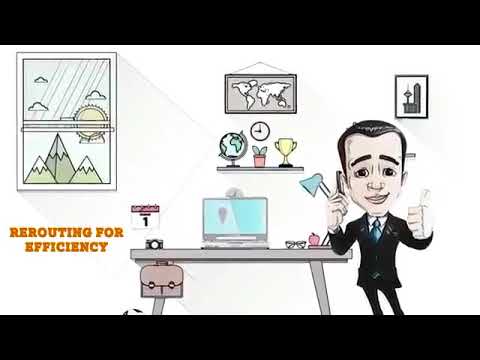 ​
Through their IoT Solutions, they provide the following features –
Plug-n-play device which can be placed in either a vehicle or a container.
A highly sensitive motion detector which gives you every single detail about your asset.
Providing a virtual perimeter for a real-world geographic area through their Geo-fencing attribute.
A long-lasting battery which lasts up to 3-4 days. This allows the device to cover long journeys without any complications.
The IoT solution enables the device to store app-based solutions for emergencies.
Many people hesitate with technology because of their assumption that it will be tough be handle. But the Tata Tele Business Service provides a very user-friendly interface. This makes handling very smooth.

Moving into a fast generation also means utilizing resources which will make you faster. One of biggest rise that has been witnessed is in the Vehicle Industry. Now in order to maintain and sustain this growth, one needs Fleet Management. It works to either eliminate or at least minimize the risks involved in during transportation.
Tata Tele Business Service offers Fleet Management track. Here you will be able to track your vehicles through GPS. But, that's a basic right? And with Tata, you would expect more.
Well, don't worry. Not just tracking, through their fleet management you will be able to assess the driver behavior, fuel monitoring, and even route monitoring.
They value their user's security so rest assured, their data security is also highly advanced.
The friendly UI/UX makes it possible for everyone to be well acquainted with the features and use it to enhance maximum benefits and productivity.
The advanced version also includes a Panic Button in case of emergency, Temperature Monitoring and Sensor Integration.
For the Schools and Fleet Managers who are tired of hearing complains about the delayed bus schedules from parents. The Tata School Bus Tracking is your answer.
In the smart generation, why should the safety of our children be overlooked? The features of the bus tracker not only help you to manage it better but also converts it into a smart bus.
Apart from the real-time tracking, it also helps you to replay the routes that were taken. So now if you get complains, you will know what the exact reason was and take actions accordingly.
You will be alerted as soon as the bus leaves a stop due to the Geo-fencing feature.
The speed feature will notify you of the real-time and average speed of the bus. It will also alert you if the bus had over speed.
You can also estimate the arrival and departure due to the Geo-Tagging feature.
The best feature is perhaps that not only the fleet manager but even the parents will be updated of every step. So that they don't need to worry about their child's safety.
Do you have trouble managing your team on the field because you are not practically present there? Or have problems assigning the members?
Well, not anymore. IoT solutions from Tata brings you the 'Work Force Management.' This will not only help you get real-time tracks of the workers, but you can also assign tasks, reschedule and check the routes.
Apart from the features that Tata Tele Business provides, some of the unique features just for this task –
The App Based solutions. At times the manager gets too busy to handle each and everything on the plate. For those situations, it's better to let the smart machine take over and provide solutions.
It keeps a track of the exact routes and tasks assigned to the employee.
Comes with the movement report and attendance reports.
You can view and manage your team through the portal & app.
Since field works are unpredictable, a special feature of SOS is provided which will send an immediate alert in case of an emergency.
These features and IoT Solutions provided by Tata Tele Business Service can be very beneficial if used to the maximum potential. Not only will it help you to manage your team but will also allow you to take major responsibilities and distribute the tasks better. Ultimately, giving you an opportunity to turn your business more productive and hence, profitable.
Comments
comments