Recently, I was scrolling down my facebook news feed and I came across this business convention poster which was happening at Bangalore and I noticed that among the list of all keynote speakers was the name of Mr. Rahul Dravid . The first thought that occurred to me was what on earth does a world-class cricketer have to do with the business world and qualify as keynote speaker? Well! We are looking forward to answer this particular question here.
Rahul Sharad Dravid, whom the world hails as 'The Wall', was born on 11 January 1973 in Indore, Madhya Pradesh, India. He was playing cricket by the age of 12 and later went on to represent the state team at under-15, under-17 and under-19 levels. Through his unique success mantra and skills, he pulled off Padma Bhusan award in 2013, Don Bradman Award in 2012, ICC Test Player of The Year, ICC Cricketer of The Year and Padma Shri in 2004, Wisden Cricketer of the Year 2000, Arjuna award in 1998. In August 2011, he announced his retirement from ODIs and Twenty-20 International Cricket and in March 2012, he declared his retirement from international as well as first-class cricket.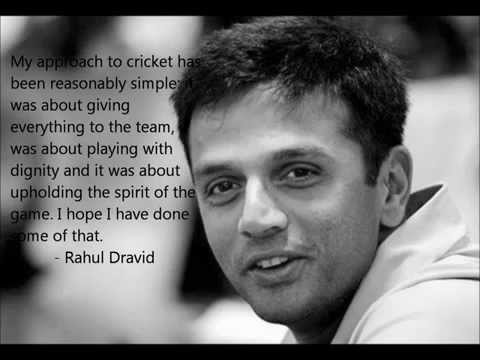 This batsman-plus-occasional wicketkeeper is known for displaying simplicity, patience and compassion. Although Rahul's career is oriented entirely towards cricket, yet his career can teach us invaluable management lessons including:
Never obstinate to work hard
During his practice days, he was always the first one to come to practice and last one to leave. Dravid assimilated from his idol Sunil Gavaskar that exhibiting patience while staying at the wicket and keeping the nose to the grindstone approach helps you in emerging to surface of experts. Here is the lesson which we all can learn from this: it takes a lot of learning, practice and honing to polish the elementary ideas of the field and then arrive at the sure-shot way of success.
Success brings people to a state of refraining themselves from the learning process. Again the instance of Rahul's career can be quoted here. The sense of early success spurred the feeling of greater dedication in him. He went on to learn newer skills and master them as he progressed in his career path. He realized that every success lands you at another bar which is placed higher and to cross this bar, you have to raise the bar of your learning and practice. You should be having a mentality to learn whatever comes along the way.
There are moments when Indian Cricket Team has fallen to its lowest depths. One such incident was three match series of 2001 test match against Australian team at the Eden Gardens. Indian team was at the bottom of the league in world test rankings and had confronted a humiliating 10 wicket defeat at Mumbai inthe first match. In the second match, India was already trailing when Rahul appeared at No.6 to partner with Laxman.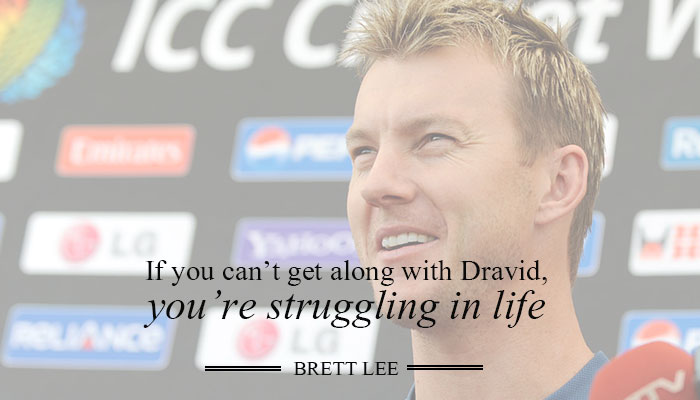 Rahul admits that on crease his thoughts were to put up a fight before letting down the team. They were determined to eliminate all the thoughts of negativity, humiliation after match and just focus on giving their best with every ball. And there it was! India won the match by 171 runs. The lesson here is even if you lack resources, have a history of underachievement, have impossible targets piling up, all the odds are against you; first thing you've got to do is discard any thought of helplessness and aim to achieve the goal. Go on tackling all the issues one by one starting with the simplest one and building momentum as you succeed along. Eventually, you will be in a position where you have surmounted all the challenges.
Well! The list does not exhaust here. Every incident in Rahul's cricket life can enlighten us with wisdom. No wonder that this man is still discovering unmarked wonders!
Comments
comments