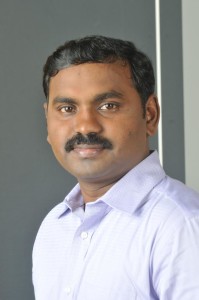 Prabhu Ramachandran, Director-WebNMS, has over 12 years of experience at Zoho Corporation creating WebNMS based products and solutions for the Telecom market. He directly supervises strategic areas of WebNMS such as product development, customer support and professional services for telecom network management products and M2M based remote management products.
Prabhu holds a Bachelor's Degree in Electronics and Communication from Madras University.In this interaction with Techstory, Prabhu talks about Smart City deployments in India and across the world and tells us about WebNMS products in the area of Internet of Things (IoT)
Will Smart City Deployment Work In India ?
We reside in an era of digital revolution with smartphones and internet controlling almost every aspect of our lives. In this rapid urbanization process, the cities have become a hub for continued economic growth. According to McKinsey, 49 metropolitan clusters will drive 77% of India's incremental GDP by 2025. Therefore, the growing economic, social, and environmental importance of India's cities creates opportunity to integrate diverse systems (transportation, utility, infrastructure, and healthcare). However, the success of the smart city will be determined by several factors including integration of physical infrastructure with the digital, high speed broadband penetration, technology adoption by citizens, and more.
Some of the Smart Cities Are
Smart cities around the world are unique with their own smart agenda. However, one thing which is common for all the smart city deployments is that they use Big Data. Some smart cities across the world include London, Barcelona, Copenhagen, Amsterdam, Rio de Janeiro, and Dublin (to name a few).
Copenhagen (capital of Denmark) is considered one of the best smart city projects, it was awarded the European Green Capital award by the European Commission in 2014. With the city's vision of becoming the world's first carbon-neutral capital by 2025, they have implemented innovative solutions within transport, waste, water, alternative energy sources. The bicycles in the city have sensors mounted on it to detect CO and NXO levels. Yet another famous smart city is Rio de Janeiro (Brazil) smart city project for tackling landslides and predicting heavy rain 48 hours in advance. Thousands of cameras and sensors across Rio live-streams data onto an operations center for advanced trends and pattern analysis.
Major Hurdles In India For Smart City Deployment
In India, the development towards smart city has to be built from scratch. With government's initiative to deploy 100 pilot smart city projects, the transition towards smart city is not the same in Mumbai as it could be for Chennai. The process of linking diverse networks of the city viz healthcare, transport, and utility fosters a number of technical challenges. Starting from the integration of physical infrastructure (roadways, buildings, power grid, and water system), gateways (sensors, actuators), and communication (broadband, standards & protocol).
However, the key to smart city is to realize integration of different types of networks and achieve inter-operability between complex IoT systems. Designing and implementing a sustainable smart infrastructure demands a highly flexible IoT framework. With proactive support from government, mobile operators, solution providers, and system integrators we can overcome the hindrances in deployment of the smart city projects in India.
The IoT Market !
As the Internet of Things is gaining prominence and is transforming every industry 'smart', decision makers are taking advantage of the information that streams from the passive assets for pro-active decision making. Global IoT market is growing at a rate of 26.1 % YOY, though Indian CIOs were initially skeptical about the IoT implementation. But now they are beginning to realize the profound impact that connected devices can bring to their business by better management and monitoring of a wide range of machinery and systems. Market reports forecasts IoT market in India to grow at a CAGR of 33.81%. There is explosion in demand for IoT applications from industries such as healthcare, energy, automotive and transportation & logistics.
Customizable WebNMS IoT Platform
WebNMS IoT Platform provides flexible ways to integrate devices, people, and other enterprise systems on one platform. The robust platform is scalable to support complex IoT scenarios connecting millions of connected devices. WebNMS IoT Platform's Big Data module also overcomes the complexity to process huge data volumes and real-time analytics.
WebNMS's niche IoT applications viz Cell Tower Manager, ATM Site Manager, Windmill Manager, Solar Farm Manager, PowerGrid Monitoring , Smart Home, Road Infrastructure Manager, and DCIM are developed on WebNMS framework to specifically address the challenges of those segments.
Business Benefits Of Customizable WebNMS IoT Platform
The IoT is based on the integration of tens of thousands of heterogeneous devices from sensors to cameras, from cars to production machines.WebNMS IoT Platform provides a good basis for developing and running IoT applications by enabling seamless integration of heterogeneous devices.
It supports broad range of communication protocols and standards (Modbus, RS-232/485, MQTT,CoAP, REST, TR-069, SNMP, and so on) for seamless collaboration of third party systems into an IoT ecosystem. WebNMS IoT platform's open APIs facilitate developers to focus on building the IoT applications rather than spending time on the core infrastructure.
New offerings by WebNMS  in the Area of IoT
WebNMS has been focusing on building array of IoT applications in the areas of remote monitoring, energy management, and security.
With the boom in smartphone market, currently we are concentrating on developing next-generation IoT applications delivered via smartphones. Smartphones preloaded with dozens of sensors act as a sensor hub to capture the real-time data (ranging from temperature, humidity, pressure, vibration, light intensity, and more) and in turn control objects triggered through rules.
Also, we are working on an application to tap the real-time data (such as vehicle speed, location, battery voltage, fuel consumption) directly from vehicles through OBD.
Vision 2020 and the Smart City Project.
The smart city market is progressing rapidly in India. It will definitely be the next big thing and the smart city deployments in India will facilitate sustainable future with economic growth and social benefits to citizens. We look forward to playing a vital role in providing large-scale IoT deployments in smart city projects and industrial applications.
WebNMS's commitment is to create connected world by developing sustainable solutions, and assisting enterprises to develop innovative IoT applications that reinvent their business models and competitive advantage.