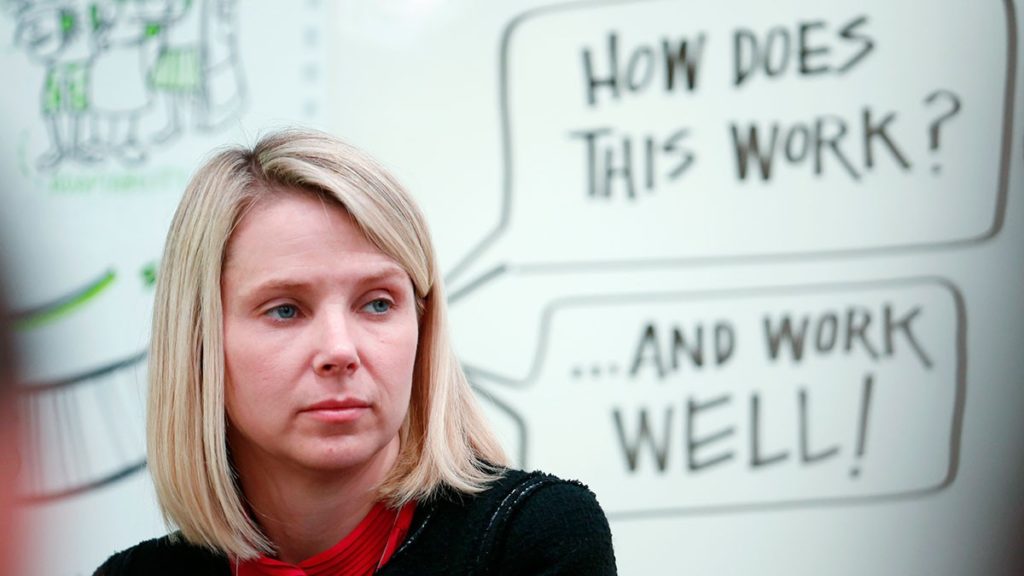 10th January, 2017: After a series of breach disclosures and doubts looming over the Verizon acquisition, Yahoo will be renamed to Altaba Inc, an investment firm. Marissa Mayer who took over as the CEO in July 2012 along with co-founder David Filo will be stepping down from their current role as Directors of Yahoo Inc.
According to the statement from the filing,
The Board has determined that, immediately following the Closing, the size of the Board will be reduced to five (5) directors. Tor Braham, Eric Brandt, Catherine Friedman, Thomas McInerney and Jeffrey Smith will continue to serve as directors of the Company following the Closing, and Mr. Brandt will serve as Chairman of the Board. Each of David Filo, Eddy Hartenstein, Richard Hill, Marissa Mayer, Jane Shaw and Maynard Webb has indicated that he or she intends to resign from the Board effective upon the Closing, and that his or her intention to resign is not due to any disagreement with the Company on any matter relating to the Company's operations, policies or practices.
In January 2015, Yahoo had initially announced that it will spinoff its 15 percent stake in the internet giant, Alibaba Inc. The management has also assured the stakeholders that this spinoff will be absolutely tax-free. However, the Internal Revenue Service, popularly known as the IRS, fatefully declined to give Yahoo a "letter ruling" that would have confirmed the tax-free transfer of the tech company's $ 384 million Alibaba shares to a spinoff company called Aabaco Holdings.
According to WSJ, after the sale of its core internet business, the company will change its name to Altaba Inc. from RemainCo, Yahoo said in a regulatory filing. Altaba's remaining assets include Yahoo's 15% stake in Alibaba Group Holding Ltd. and 35.5% stake in Yahoo Japan. The name is a combination of the words "alternate" and "Alibaba".
The whole Verizon-Yahoo acquisition deal which started back in July 2016 has taken a huge toll since the disclosure of multiple breaches.  The question that arises here is "will Verizon still seal the deal?"
Also Read: YAHOO! – Decline of an Empire.
Image Source: forbes.com