With lifestyles getting hectic and families nuclear, sometimes even squeezing time to take an elderly family member to the hospital becomes difficult. In times like these, when we wish to make ourselves physically and emotionally available for our family, time-crunch and professional obligations only leaves us more worried for them.
To help people in such situations, health industry in the country has introduced the concept of 'Medical Companionship'. As part of home-based healthcare, medical companionship is comparatively newer concept in Indian setting. In this service, apart from giving quality healthcare at home, the home-based healthcare professionals also accompany patients to the hospital and take complete set of dos and don'ts from the experts — with efficiency and empathy.
Experts believe this trend is going to be a big add-on in patient-care, which will improve follow-ups and treatment outcomes in long run. Medical companionship is becoming a requisite of modern lifestyle because:
There is a paradigm shift in conventional model
The improvements in healthcare quality and its impact have resulted in long life expectancy and also an increased prevalence of age-related long-term medical issues.
With more constraints on time associated with modern lifestyle, it has become indispensable to resort to a new care model, where expert medical care is delivered in the comforts of patients' home premises itself, giving a positive impact to the healing and recovery process. The traditional system of visiting hospitals for every second change of parameters is entirely eliminated in the current scenario as people have become more knowledgeable, with the internet revolution.
Similar Read: 5 Technologies Dictating the Future of Healthcare !
With so many resources available at finger tips, choosing to opt for medical companionship or home based health care is the need of the modern day.
Because there is a time-crunch
As stated above, no matter how much we try, the jet-paced lifestyle hardly spares us with any extra time. While there are things which we can manage at our pace, hospital and doctor visits rarely fit into one's tight schedule. In situation like this, just imagine you get a highly trained and reliable healthcare expert to take your loved one to hospital, take the advice and prescriptions from the doctor and thereafter follow the same at home! Sounds like perfect solution, right? Medical companionship exactly offers all these.
And we need services round the clock
As life expectancy has increased, it has also bought a wide range of lifestyle diseases like diabetes, heart diseases and obesity, making it inevitable to resort to medical care on a constant and continual basis. Moreover, the concept also makes it easy to book an appointment with the experts as home-based care-givers take care of that part efficiently, also if you fall sick and have to stay in hospital, the care providers would stay with you. Ensuring these high standard services on a 24/7 basis has augmented the need for home based medical companionship, especially for elderly and disabled patients.
Medical companionship in context with Home-based health care
The modern day concept of medical companionship is tied to home-based healthcare services that deliver a coordinated system of comprehensive services in a home environment to promote, maintain, and restore health, and minimize the effects of illness and disability. They cater to specific requirements of each patients on a personal level, whether it is in-home companion care to assist seniors or providing assistance to new and expectant parents.
Similar Read: Home Healthcare – The Next Big Thing In Healthcare Space In India !
Home-based health care professionals are trained and experienced in delivering expert medical care on need basis, with no minimum time constraints. It also enables the patients and their families to maintain free and independent lifestyles, where the patients feel loved and cared, thus instilling a sense of relief, hope and optimism, which boosts the process of medical recuperation.
With the evolution of healthcare and medical facilities occupying vital position in modern lifestyle, the emphasis is now on affordable home-based care, where patients are given high quality medical care by expert healthcare professionals, at time and place comfortable to the patients.
(Disclaimer: This is a guest post submitted on Techstory by the mentioned authors.All the contents and images in the article have been provided to Techstory by the authors of the article. Techstory is not responsible or liable for any content in this article.)
About The Author: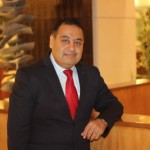 Dr Gaurav Thukral, Senior Vice President & Business Unit Director HealthCare at Home India Pvt. Ltd, has more than 15 years of experience in Healthcare delivery having held various clinical and administrative positions in organizations of repute. Previously, Dr Thukral has worked as COO, Fortis healthcare, Raigarh.
An alumnus of Gandhi Medical College, Dr Thukral has received the FICCI innovator award in Healthcare, 2010. Dr Thukral is also a certified NABH Assessor, Six Sigma Green Belt certified and a Member of the FICCI National Health Committee.
Dr Thukral is passionate about teaching and training young minds. He is also a Certified Master Trainer for HIV AIDS and awareness and has worked closely with States Aids Control Society (SACS) training more than 5 lakh people in HIV AIDS awareness.
Image Credits: breznikonline.com