The Meta backed e-commerce platform, Meesho, saw its losses surge up to Rs 3,248 crore in financial year (FY) 2022, an increase of 550% from Rs 499 crore that the startup reported in the fiscal year 2021, on the back of larger logistics and advertisement expenses.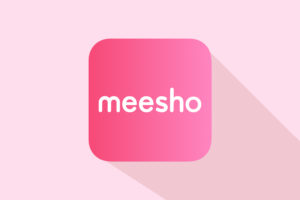 The startup's collective expenses in the year increased to Rs 6,607 crore, up around 394% from Rs 1,337 crore that it spent in FY21. Around 50 per cent of the costs came from logistics and fulfilment centres, which stood at Rs 2,829 crore — up from Rs 632 crore in FY21, that represents a 347% jump year-on-year (y-o-y). In contrast, Bernstein analysts had earlier said that the company's operating revenue jumped 308% y-o-y to Rs 3,232 crore in FY22. It stood at Rs 793 crore in FY21. The unicorn's zero commission model, where it collects no money from sellers, has helped the platform make gain market share in Tier 2 and beyond regions, which call for over 70% of Meesho's business.
The e commerce company earns money by airing advertisements, promotions on the home page, among other ways.
According to Bernstein's analysis, the fixation on cities that are not metropolitan, has however resulted in the company's low average order value (AOV). The SoftBank and Meta -backed startup's AOV stood at estimated Rs 400 which compares with Flipkart's approximately Rs 3,000, according to several analysts. Moreover, in terms of gross merchandise value (GMV) Meesho was at around $5 billion as against Flipkart's $23 billion and Amazon's $20 billion.
In late 2021, Meesho emerged strongly from a pure social-commerce platform to an e-commerce portal. The Vidit Aatrey-led firm now has about 70% of its business running on selling to customers (B2C) while selling to resellers, who will further ship it to customers, accounted for the remaining.
So far, according to Tracxn data, the e commerce company raised more than $1 billion and is valued at around $5 billon. The company also aims to go public, and has also slacked off about 450 employees in 2022 as it shut its grocery division. It has been earlier reported that Meesho has diminished its monthly burn by 90% to $4 million in January, down 90% from $40 million it was burning earlier as it moves to its path towards higher profits.
Meesho's employee compensation expenses have increased to Rs 1.07 crore in the current fiscal from Rs 4.86 lakh in FY18.
Meesho was founded by IIT-Delhi alumni Vidit Aatrey and Sanjeev Barnwal in 2015 which literally means 'Meri Shop' (my shop). The social commerce platform provides potential entrepreneurs with a virtual shop, and help them in propagating their business all over the country.
Currently, Meesho has two million sellers across 700 towns in India on its platform. It also provides distribution access to another 20,000 manufacturers on it's site.