The analysis of Dogecoin's current performance shows that the cryptocurrency has been experiencing a bullish trend in recent days, causing an increase in prices. However, at the moment, there has been a decrease in value and DOGE has dropped to $0.08243 in the market.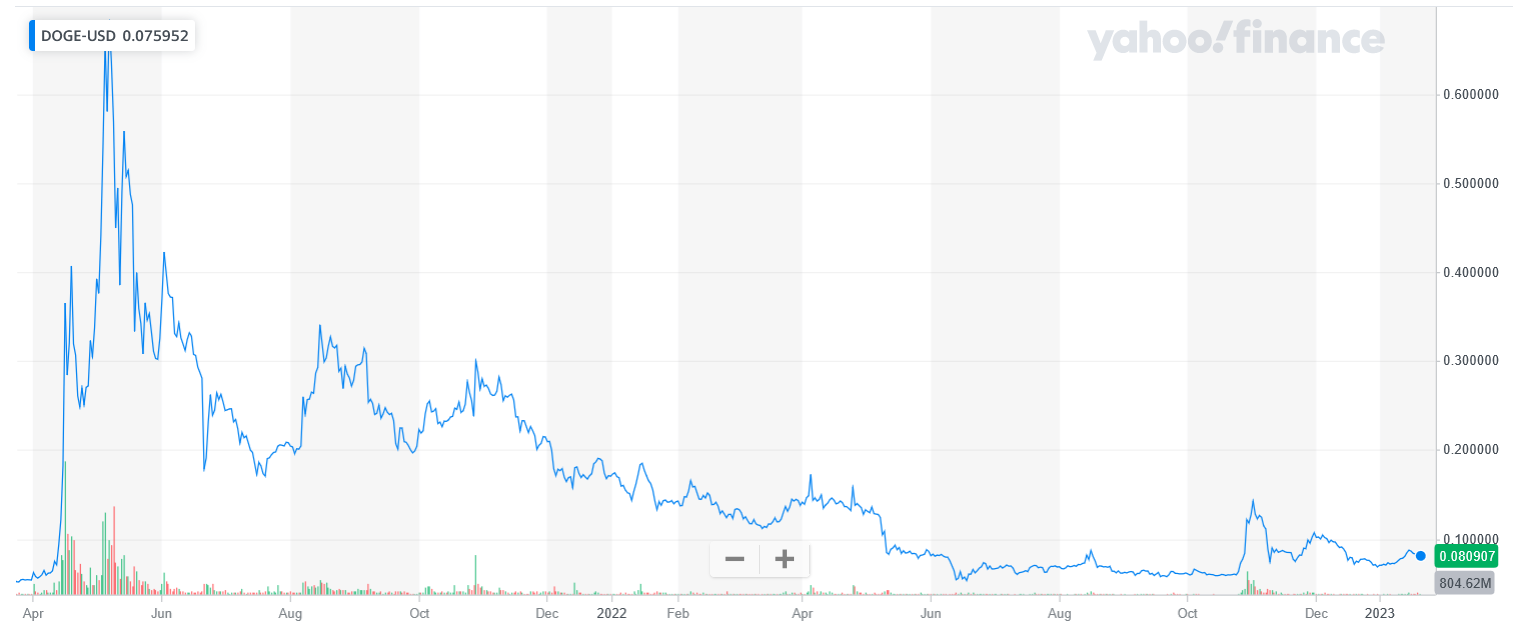 The bearish market began at $0.8389 and has been steadily decreasing since then. There is a strong resistance level at $0.08946, which may impede further growth in the near future. But if the market can overcome this barrier and maintain stability above it, it is possible to see a recovery in prices in the coming days.
The important support levels to watch are at $0.08019, which is the lowest point the market has reached in the past week.
LIKE this post if you want @McDonalds to accept $DOGE 🚀 pic.twitter.com/1vLUUlAKFt

— DogeCoin Ride (@DogecoinRide) January 15, 2023
An analysis of Dogecoin's daily price trends indicates that the market is currently being negatively impacted by bearish factors. This has led to a consistent decrease in the value of DOGE in relation to the US dollar over the past four hours, with multiple key support levels being broken.
At the time of writing, DOGE is trading at approximately $0.08243, which is a decrease of almost 1.25% from its opening value of $0.08391. Additionally, trading activity has been relatively low, with a 24-hour volume of $1 million and a market capitalization of around $10 million.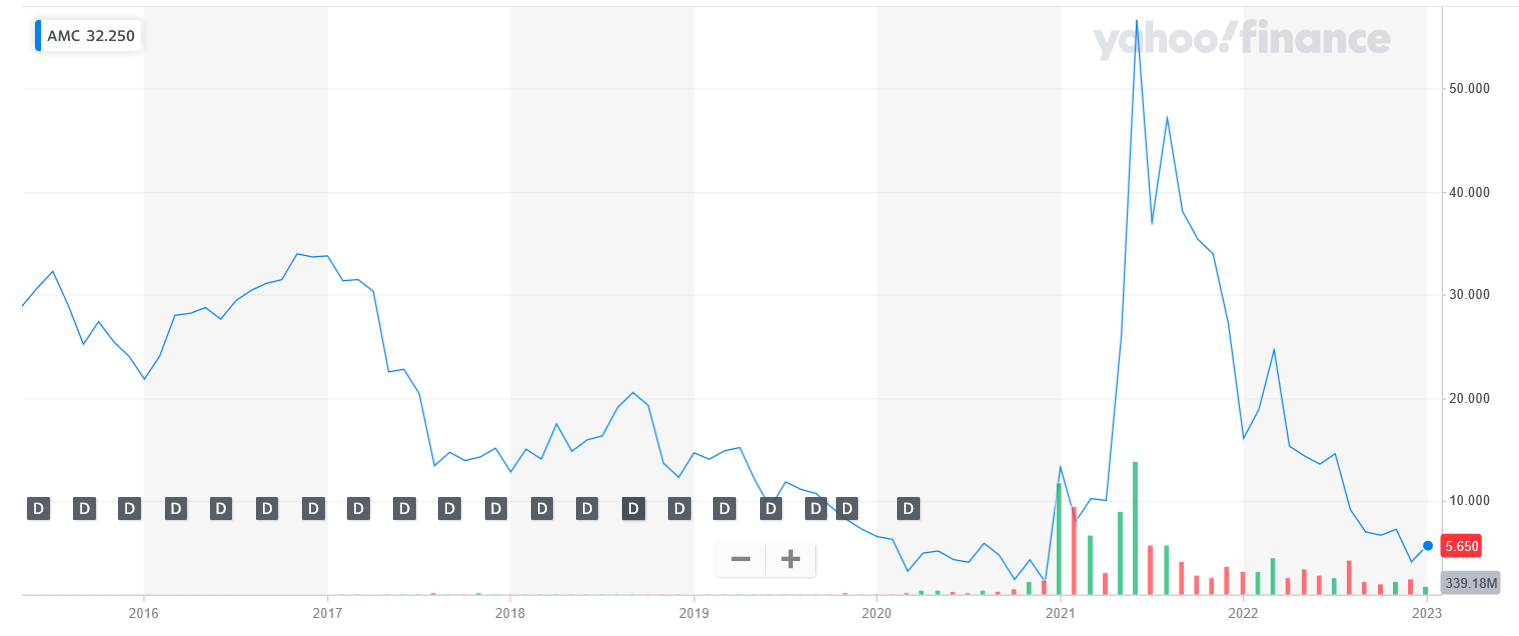 Even though the new group of meme stocks is gaining popularity, the older favorites are not performing as well. AMC Entertainment, which is expected to incur significant losses in 2023, is only the fourth best stock in the meme ETF and has only risen 45% this year.
I've put in over $70k into $AMC above the $50 price mark and have bought all the way down.

Nobody held through the most abusive out in the open fraud imaginable to sell at $6 bucks. I have not sold a single share. Who's with me? 🖐️ $APE #AMC #APE (still holding all my $GME)

— WallStreetApes (@riggedgov) January 12, 2023
Similarly, GameStop, which saw a significant drop in 2022, has only increased by 17.5% this year. Experts believe that the video game seller, which operates primarily in malls, will continue to struggle financially and will likely see a loss of $180 million on an adjusted basis for this year.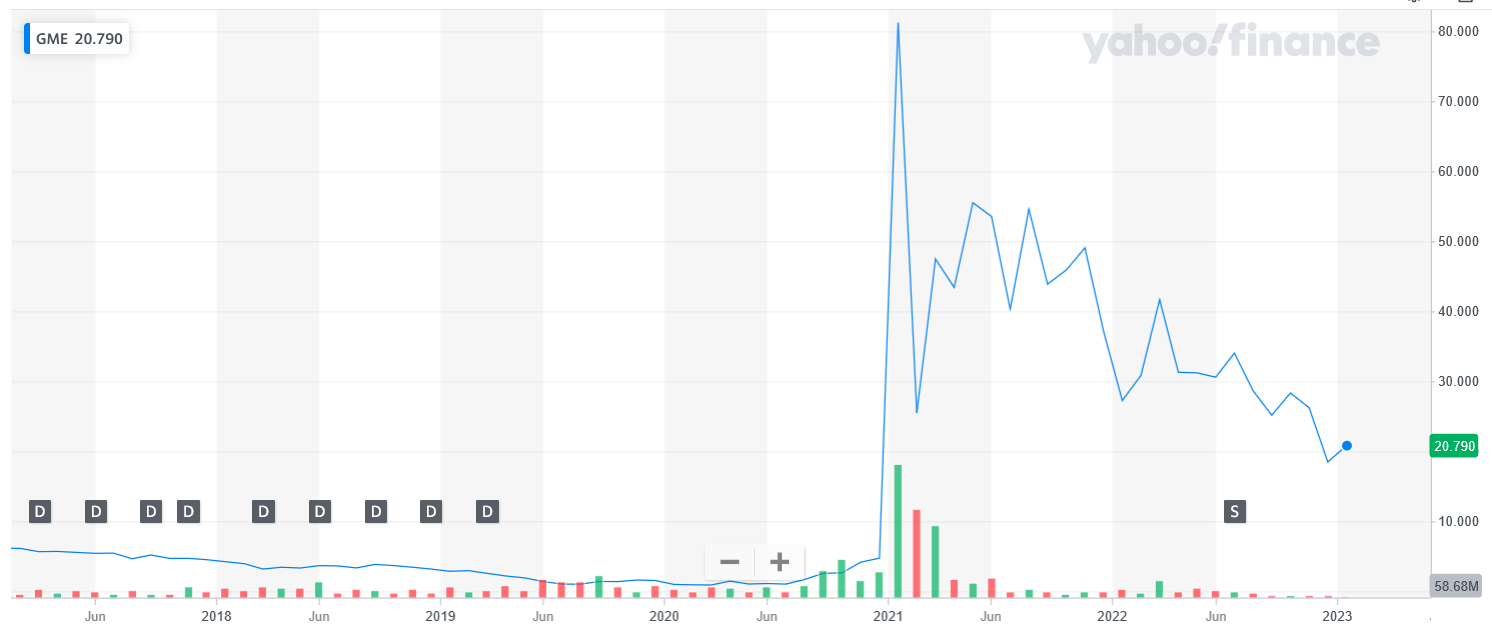 This shift in attention towards new meme stocks highlights the fickle nature of the market and the investors involved in it. While AMC and GameStop were once the darlings of the meme stock world, their poor performance and financial struggles have caused them to fall out of favor among investors.
This trend is not limited to just AMC and GameStop, as many other meme stocks that were popular in the past have also seen a decline in interest and performance. It is important to note that these trends are highly speculative in nature, and investors should be aware of the risks involved before making any decisions.
Comments
comments