In response to OpenAI's viral success with ChatGPT, Meta is sharing its generative AI model known as "LLaMA" to encourage study into what it called an "important, fast-changing field."
According to Meta's blog post on Friday, the social media business claimed that far more studies can assist in resolving issues like "bias, toxicity, and the possibility for spreading misinformation" that generative AI technologies can present.
In an interview with Time a few weeks ago, OpenAI's own chief technology officer recognized the limitations of ChatGPT, stating it "may make up facts."
In the meantime, Microsoft previously informed Insider that Bing's initial launch this month, which has been characterised by what certain users regarded as Bing's occasionally odd, incorrect, and confrontational answers, "may make mistakes." Bing is a chatbot driven by OpenAI technology.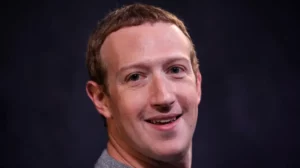 Meta said on Friday that "there is still more research that needs to be done to address the risks of bias, toxic comments, and hallucinations in large language models."
According to the firm's CEO Mark Zuckerberg, the AI model, which is called "Large Language Model Meta AI," is targeted at researchers.
"LLMs have shown a lot of promise in generating text, having conversations, summarizing written material, and more complicated tasks like solving math theorems or predicting protein structures," he wrote in the post, using the abbreviation "LLMs" to refer to large language models.
"Meta is committed to this open model of research and we'll make our new model available to the AI research community," he wrote.
Without referring to any name of the tool, the company applauded the popularity of AI tools by conveying that its model will help open up different means to study, create and develop technology as required by future generations.
"Smaller, more performant models such as LLaMA enable others in the research community who don't have access to large amounts of infrastructure to study these models, further democratizing access in this important, fast-changing field," Meta wrote in a blog post-Friday.
Google, on the other hand, is still developing its very own Bard Artificial intelligence-based bot before making it accessible to users. According to computer science experts, Big Technology's embrace of this technology could herald a change towards the future growth of chatbots online.