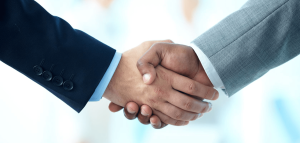 June 24, 2016:  Microsoft Accelerator and Tata Consultancy Service's Co-Innovation Network to indulge in the  creation of an open innovation framework to mentor Indian startups and bring their products to the market.
The tie up will endow startups the access Microsoft and TCS' networks and customer relationships. It will also connect them to investors and academia.
Nagaraj Ijari, Global Head – Hi-Tech Industry Solutions Unit, TCS said, "This partnership will offer participating startups access to the expertise and client-base of both TCS and Microsoft and will create exciting new opportunities to innovate and transform the business landscape."
Unlike rivals like Infosys and Wipro, TCS has not created a venture fund to invest in startups. It uses its Co-Innovation Network, COIN, to work with startups. The network being a part of TCS' innovation labs, involves tie-ups with venture capital firms and university research labs.
In the US, TCS COIN program has alliances with venture firms such as Andreessen Horowitz, New Enterprise Associates and Norwest Venture Partners.