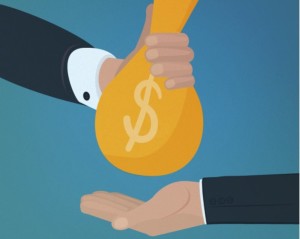 June 24, 2016:  Kalaari Capital, one of the early investors in online retail companies like Snapdeal and Myntra, has backed cloud security startup ParaBlu as a part of its newly-launched KStart-seed and incubation programme. The startup founded by former top executives at McAfee and Mindtree has received investment of Rs 3.4 crore from VC firm.
After the launch of the programme in February 2016, this is the fourth investment in a startup. Incepted by former McAfee India center managing director Anand Prahlad and software firm Mindtree's senior vice president Ananda Rao Ladi, Parablu provides intelligent cloud access security broker enabled cloud security solutions for enterprises helping them store business assets safely on the cloud.
Prahlad, President at Parablu said, "ParaBlu was founded with the singular vision of being the security vendor of choice for all enterprise data outside the firewall." ParaBlu, which is registered in the US with offices in Bengaluru, was founded in 2015.
"As cloud usage continues to increase within enterprises, there is tremendous opportunity ahead for ParaBlu's unique product," says Vani Kola, MD, Kalaari Capital.
Apart from its investment at Parablu, KStart has invested in Active.ai, a customer engagement platform for financial services companies; Affordplan, an alternative finance platform for healthcare services; and Indee, a web video streaming venture.
The venture capital firm is also engaged in team building for KStart and has recently roped in Muthiah Venkateswaran as a partner for it. Kalaari plans to invest about $20 million (aboutRs 135 crore) as part of KStart in up to 40 startups over the next two years.
Also Read:  Kalaari Capital leads $2 Million Series A Funding Round In CreditVidya
Comments
comments