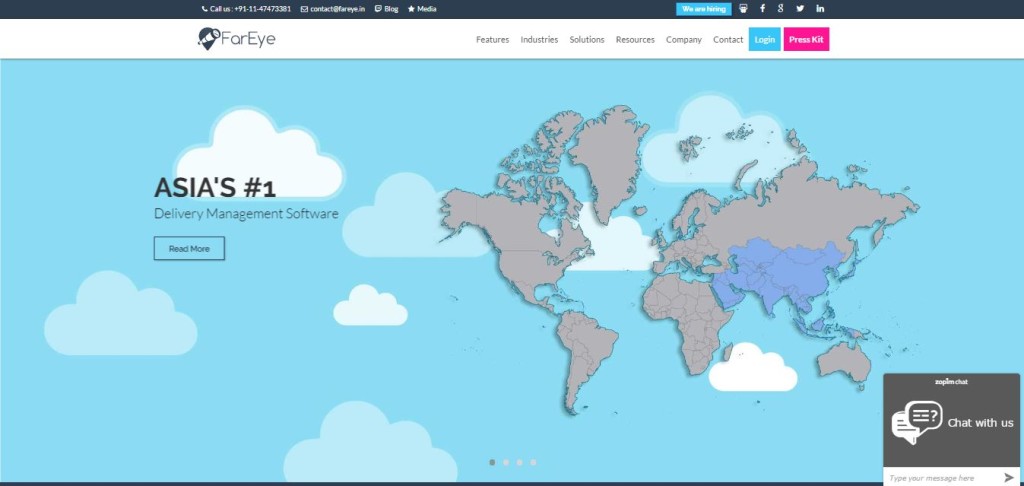 24 Jun. 16, DELHI: Delhi-based logistics management start-up FarEye raised $3.5 million (Rs. 23.7 crore approx.) in Series A funding from its investor – SAIF Partners.
The company plans to use this capital to scale up its business across more cities and to increase the employee count to 60 from its existing its 30-member team.
According to sources and reports by Mint, the company said in a statement – "On an average, FarEye has been able to increase first-time successful job attempts by 22% and save 2.3 man-hours per employee per day."
"We are profitable B2B (business to business) start-up and believe in organic growth… Plagued by operational inefficiencies and high costs, the logistics industry provides a huge opportunity to FarEye. We are here to streamline logistics in all the industry verticals", said co-founder and CEO of FarEye – Kushal Nahata, according to Mint reports.
FarEye was founded in 2013 by Kushal Nahata, Gaurav Srivastava and Gautam Kumar. The company aims solves the crucial problems faced by any logistics enterprise i.e. real time co-ordination between field jobs, mobile workers and on-demand consumer requests. The company performs over 5 million transactions a day across 10 countries and their clients include –  DTDC, Blue Dart, Hitachi, Bajaj Capital, GoJavas, Ecom Express, Just Dial, Safe Express, Zalora, Namshi among others.
Also Read: Kalaari Capital Invests Rs.3.4 Cr In ParaBlu Cloud Security Startup
Pune Based Gladiris Technologies Raises Seed Funding From Its Investors
Comments
comments