Using the most recent GPT-4 generative artificial intelligence model from OpenAI, Microsoft Corp. (MSFT.O) on Tuesday released a program to assist cybersecurity experts in identifying breaches, threat signals, and better data analysis.
Security experts will benefit from the application, called "Security Copilot," which is a simple and direct prompt box that will assist users with things like summarising occurrences, identifying vulnerabilities, and providing data with coworkers on a pinboard.
Microsoft's security-specific model, which is something the company defined as "a growing set of security-specific skills" and which is supplied with more than 65 trillion signals daily, is going to be utilized by the assistant.
The release arrives as Microsoft makes a series of announcements about using AI to improve its most well-known products.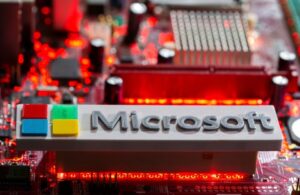 By multi-billion dollar investments in ChatGPT creator OpenAI, which recently launched GPT-4 to conduct a wide range of jobs ranging from developing a real website through a hand-drawn prototype to assisting people with their tax calculations, the firm has strived to outperform rivals.
Earlier, The DALL-E technology from OpenAI is being utilized by Microsoft Corp. (MSFT.O) to enable the Bing search function and the Edge browser to create a picture from text input.
Users who have downloaded the most recent betas of Bing and Edge with AI-powered features will have access to the "Bing Image Creator" feature.
According to a Microsoft blog post, Bing Picture Creator will link with Bing chat and make its appearance on Tuesday for users of desktop computers and also for smartphones in Creative mode.
Bing users may now access Visual Narrative and Knowledge Cards 2.0 thanks to the tech giant. With the use of AI-generated visuals and more interactive content like charts and timelines, the functionalities will quickly deliver data and important information.
The development of human-like technology and growing competition between Google and Microsoft Corp. (GOOGL.O) Microsoft were made possible by OpenAI's declaration a few days ago that it is starting to put out a sophisticated AI model known as GPT-4.
Bill Gates, a multibillionaire, and philanthropist see the future featuring ChatGPT. He states that the AI tool would appear to have an aid who is a "white-collar worker."
The billionaire wrote a thorough post in which he addressed the use, benefits, and disadvantages of AI systems like OpenAI's ChatGPT in the future.
"Although humans are still better than GPT at a lot of things, there are many jobs where these capabilities are not used much," Gates wrote.
He claimed that the capacity for learning constantly is not essential for work in sales or paper handling. In order to "empower people to do this work more efficiently," AI can therefore be taught.
Comments
comments