According to statistics from the media watchdog Ofcom, more teenagers in Britain used TikTok and Snapchat last year.
According to data gathered as a portion of the watchdog's annual report of children's and parents' web views, about half of those between the ages of 3 and 17 uses TikTok and Snapchat.
Based on the report, TikTok and Snapchat have both experienced a minor rise in consumption over the previous twelve months, with 53 per cent of kids nowadays using TikTok (up from 50%) and 46% using Snapchat (up from 42%).
In recent months, both firms have come under increasing pressure regarding user safety.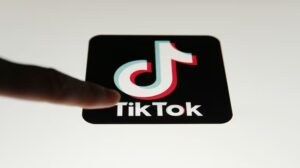 TikTok has been blocked from the government's official gadgets in several nations due to suspicions about its connections to the Chinese government, while Snapchat has come under fire for not eliminating more minors from its site.
According to Ofcom's annual study on media views, children continue to use YouTube, Whatsapp, and Instagram (88%, 55%, and 41%, respectively), while interest in Meta's Facebook platform has decreased (from 40% to 34%).
Furthermore, Ofcom reported that the percentage of 3- and 4-year-olds using Snapchat increased to 17 per cent in 2022 from 12 per cent the previous year.
Government restrictions, according to a TikTok spokesman, are the result of "fundamental misconceptions" about the platform's safety procedures.
Thousands of efforts by young UK users to open Snapchat profiles are blocked and removed every month, according to a Snap representative, who claimed that criticism of the firm's record on such users distorted its attempts.
According to Rob Joyce, head of the US National Security Agency's cybersecurity section, the well-known video-sharing network TikTok is China's "Trojan horse" and a long-term, strategic security threat.
A US House committee confronted TikTok CEO Shou Chew last week as he attempted to protect his company from a possible ban or hostile takeover because of fears that the programme might be dangerous to users. (REUTERS)
According to Joyce, the US administration must keep monitoring TikTok's Chinese parent firm ByteDance Ltd. in order to avoid a security concern that would emerge "five, 10 or 20" years from now in contrast to an urgent, "tactical" one.
"Why would you bring the Trojan horse inside the fortress?" Joyce said Monday at the Silverado Accelerator Conference in Napa, California. "Why would you bring that capability into the US when the Chinese could manipulate the data we see to either include the things they want to present to our population — divisive material — or remove the things that paint them in a bad light, which they would not like to be exposed to the American people?"